Un mes más la Asociación Española de Videojuegos ha publicado el listado de de los videojuegos más vendidos en España a lo largo de las últimas semanas. De este modo, ya estamos en disposición de ofrecerte todos los datos relativos a las ventas que han tenido lugar durante el pasado mes de noviembre. El gran triunfador ha sido, tras la victoria de FIFA 18 en octubre, la nueva entrega de la saga bélica Call of Duty, que ha disfrutado de un gran éxito en PlayStation 4.
Justo detrás de Call of Duty: WWII se ha situado el título deportivo al que hacíamos referencia, FIFA 18, que ha caído a una segunda posición pese a continuar siendo de los videojuegos más demandados de la consola de actual generación de Sony. En tercera posición se encuentra, según recoge la publicación de AEVI, Uncharted: El legado perdido, la expansión independiente de Uncharted 4 que sigue siendo de las opciones favoritas entre los usuarios de PlayStation 4.
Más atrás se hallan títulos tan populares como Assassin's Creed: Origins, Pokémon Ultrasol y Ultraluna, Super Mario Odyssey, Gran Turismo Sport o Star Wars: Battlefront 2, que pese a la polémica que ha rodeado a su lanzamiento ha conseguido situarse entre los más vendidos del mes de noviembre. Sin más dilación, te dejamos con el ranking completo de ventas tanto globales como de cada plataforma. ¿Te has hecho con algunos de estos juegos últimamente?
Todas las plataformas
CALL OF DUTY WWII (INCL. EXCLUSIVE ED.) (PS4)
FIFA 18 (PS4)
UNCHARTED: EL LEGADO PERDIDO (PS4)
ASSASSIN'S CREED: ORIGINS (INCL. EXCLUSIVE ED.) (PS4)
POKEMON ULTRA SOL (NINTENDO 3DS)
SUPER MARIO ODYSSEY (SWITCH)
POKEMON ULTRA LUNA (NINTENDO 3DS)
GRAN TURISMO SPORT EDICION LIMITADA (INCL. EXCLUSIVE ED.) (PS4)
GRAN TURISMO SPORT (PS4)
STAR WARS: BATTLEFRONT II (PS4)
PlayStation 4
CALL OF DUTY WWII (INCL. EXCLUSIVE ED.)
FIFA 18
UNCHARTED: EL LEGADO PERDIDO
ASSASSIN'S CREED: ORIGINS (INCL. EXCLUSIVE ED.)
GRAN TURISMO SPORT EDICION LIMITADA (INCL. EXCLUSIVE ED.)
GRAN TURISMO SPORT
STAR WARS: BATTLEFRONT II
GRAND THEFT AUTO V
HORIZON ZERO DAWN
NEED FOR SPEED PAYBACK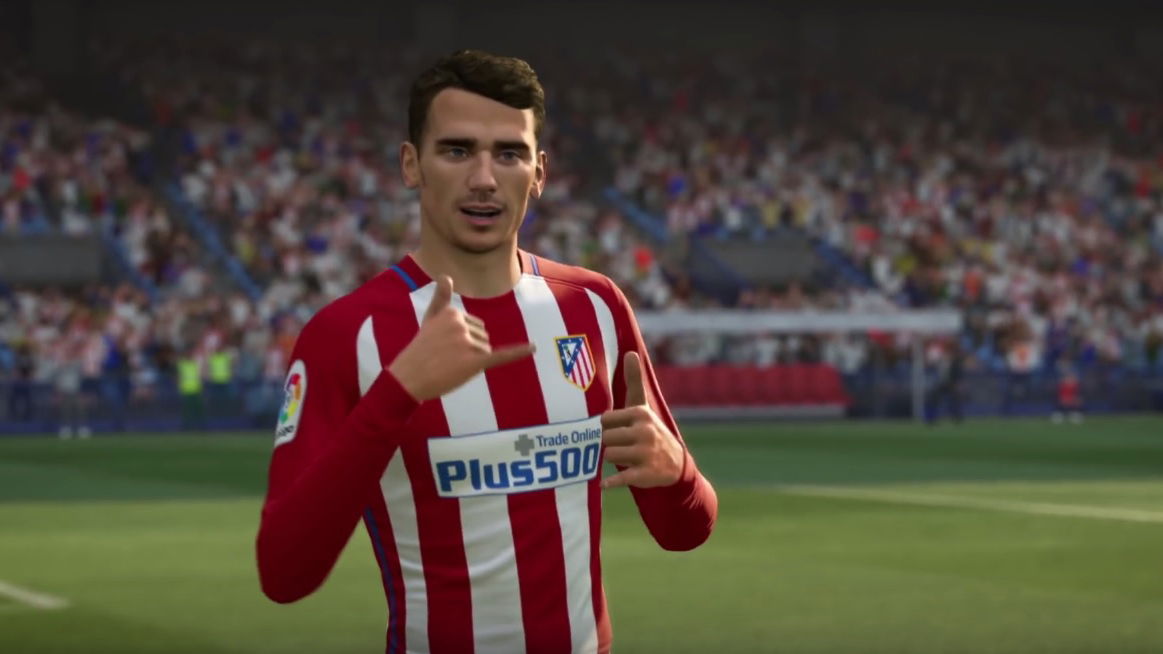 PlayStation 3
FIFA 18 LEGACY EDITION
PRO EVOLUTION SOCCER 2018 EDICION PREMIUM
GRAND THEFT AUTO V
NBA 2K18
FIFA 17
DRAGON BALL XENOVERSE ESSENTIALS
MINECRAFT
CALL OF DUTY: BLACK OPS III
GRAN TURISMO 6
LEGO DIMENSIONS + STARTER PACK
PlayStation Portable
CRASH: LUCHA DE TITANES PSP ESSENTIALS
SONIC RIVALS 2 PSP ESSENTIALS IMP IT
TRANSFORMERS:LA VENGANZA DE LOS CAIDOS PSP ESSENTIALS
CRASH: ¡GUERRA AL COCO-MANIACO! PSP ESSENTIALS
CRASH TAG TEAM RACING PSP ESSENTIALS
GRAND THEFT AUTO: VICE CITY STORIES PLATINUM
GRAND THEFT AUTO: LIBERTY CITY STORIES PLATINUM
EYE PET PSP ESSENTIALS
DRAGON BALL Z: TENKAICHI TAG TEAM PSP ESSENTIALS
MONSTER HUNTER FREEDOM 2 PSP ESSENTIALS
PlayStation Vita
MINECRAFT PLAYSTATION VITA EDITION
LEGO STAR WARS: EL DESPERTAR DE LA FUERZA
LEGO MARVEL VENGADORES
NEED FOR SPEED: MOST WANTED 2012
LEGO JURASSIC WORLD
LEGO BATMAN 3: MAS ALLA DE GOTHAM
SWORD ART ONLINE: HOLLOW REALIZATION
GOD EATER 2: RAGE BURST
TETRIS ULTIMATE
FIFA 15 – LEGACY EDITION
Nintendo Switch
SUPER MARIO ODYSSEY
MARIO KART 8 DELUXE
THE LEGEND OF ZELDA: BREATH OF THE WILD
XENOBLADE CHRONICLES 2
SPLATOON 2
FIFA 18
THE ELDER SCROLLS V: SKYRIM
MARIO + RABBIDS KINGDOM BATTLE (INCL. EXCLUSIVE ED.)
XENOBLADE CHRONICLES 2 EDICION LIMITADA
SONIC FORCES BONUS EDITION
Nintendo 3DS
POKEMON ULTRA SOL
POKEMON ULTRA LUNA
MIITOPIA
NINTENDO PRESENTA: NEW STYLE BOUTIQUE 3 – ESTILISMO PARA CELEBRIT
YO-KAI WATCH 2: MENTESPECTROS
POKEMON ULTRA SOL – EDICION ESPECIAL STEELBOOK
POKEMON ULTRA LUNA – EDICION ESPECIAL STEELBOOK
SUPER MARIO 3D LAND NINTENDO SELECTS
MARIO & LUIGI: SUPER STAR SAGA + SECUACES DE BOWSER
SUPER MARIO MAKER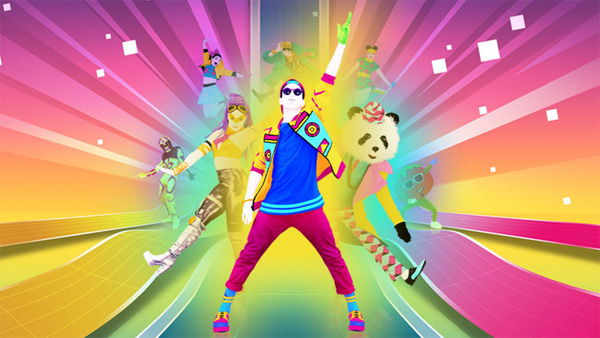 Wii
JUST DANCE 2018
MARIO KART NINTENDO SELECTS
JUST DANCE 2017
SUPER MARIO GALAXY 2 NINTENDO SELECTS
NEW SUPER MARIO BROS. NINTENDO SELECTS
WII PARTY NINTENDO SELECTS
MARIO PARTY 9 NINTENDO SELECTS
LA VOZ: QUIERO TU VOZ + 2 USB MICROPHONES
SUPER MARIO GALAXY NINTENDO SELECTS
FIFA 15 – LEGACY EDITION
Wii U
JUST DANCE 2018
MINECRAFT WII U EDITION
SUPER MARIO 3D WORLD NINTENDO SELECTS
THE LEGEND OF ZELDA: BREATH OF THE WILD
NEW SUPER MARIO BROS. U + NEW SUPER LUIGI U NINTENDO SELECTS
MARIO PARTY 10 NINTENDO SELECTS
LEGO DIMENSIONS + STARTER PACK
SPLATOON
PAPER MARIO: COLOR SPLASH
JUST DANCE 2017
Xbox One
CALL OF DUTY WWII (INCL. EXCLUSIVE ED.)
FIFA 18
ASSASSIN'S CREED: ORIGINS (INCL. EXCLUSIVE ED.)
FORZA MOTORSPORT 7 (INCL. EXCLUSIVE ED.)
HALO: THE MASTER CHIEF COLLECTION
STAR WARS: BATTLEFRONT II
MAFIA III (INCL. EXCLUSIVE ED.)
GRAND THEFT AUTO V
GEARS OF WAR 4
SUPER LUCKY´S TALE
Xbox 360
FIFA 18 LEGACY EDITION
GRAND THEFT AUTO V
FIFA 17 (KINECT)
PRO EVOLUTION SOCCER 2018 EDICION PREMIUM
JUST DANCE 2018 (KINECT)
NBA 2K18
LEGO DIMENSIONS + STARTER PACK
LEGO MARVEL VENGADORES
LEGO STAR WARS: EL DESPERTAR DE LA FUERZA
CALL OF DUTY: BLACK OPS III
PC
CALL OF DUTY WWII
OVERWATCH – GAME OF THE YEAR EDITION
WORLD OF WARCRAFT: LEGION
LOS SIMS 4
WORLD OF WARCRAFT 5.0
DIABLO III BATTLE CHEST
STAR WARS: BATTLEFRONT II (DIGITAL DOWNLOAD)
DIABLO III
DIABLO III: REAPER OF SOULS
FIFA 18 (DIGITAL DOWNLOAD)
FOOTBALL MANAGER 2018 EDICION LIMITADA
DESTINY 2
LOS SIMS 4 + LOS SIMS 4: PERROS Y GATOS (DIGITAL DOWNLOAD)
GRAND THEFT AUTO V
NEED FOR SPEED PAYBACK (DIGITAL DOWNLOAD)