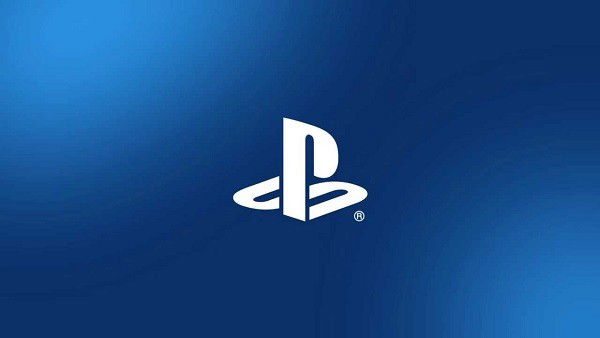 Si hace unos días
PlayStation Store
recibía una
gran oleada de rebajas
en muchos de los títulos que se encuentran disponibles para PlayStation 4 y PlayStation 3, ahora gracias a PlayStation Plus podremos disponer de
Descuentos Dobles
.
Como informan desde el
blog de PlayStation
, hasta el
22 de marzo
dispondremos de un gran descuento al comprar a través de la PlayStation Store. Una reducción en el precio original de juegos como
Batman: Return to Arkham, No Man's Sky o Call of Duty: Infinite Warfare
entre otros, a la que
se sumará un nuevo descuento
por ser miembros de PlayStation Plus.
Por otra parte,
hasta el 15 de marzo
Hitman The Complete First Season
, así como cada uno de sus episodios individuales, formarán parte de la
oferta de la semana de PlayStation Store
. Por lo que este es el mejor momento para hacernos con este juego donde volveremos a meternos en el rol del Agente 47.
Además, hoy también comienza la promoción 'Totalmente Digital' que nos permitirá ahorrar un 60% en nuestras compras de una gran variedad de juegos hasta el 22 de marzo.
Descuentos Dobles de PlayStation Plus: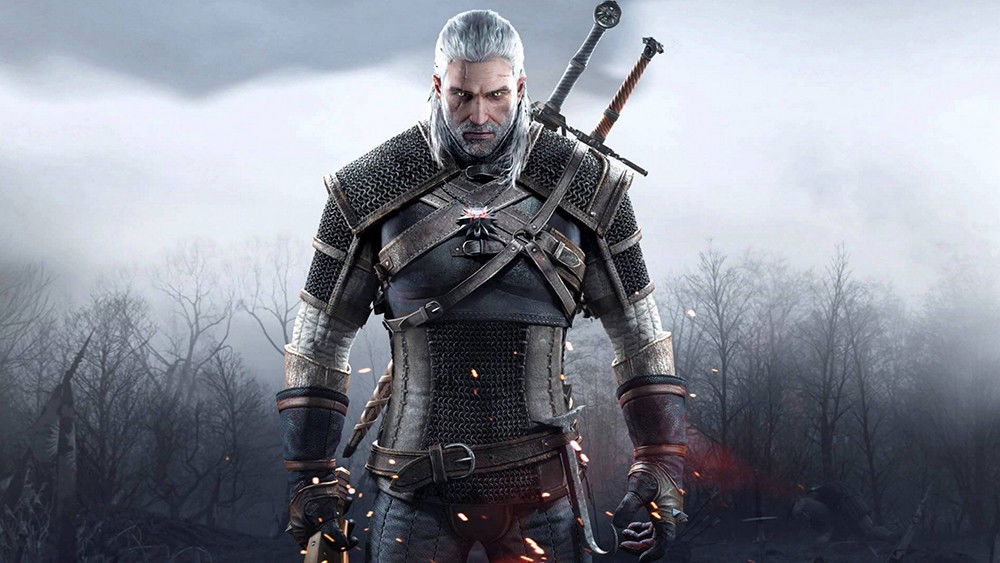 The Witcher 3: Wild Hunt
Deus Ex: Mankind Divided
Deus Ex: Mankind Divided – Digital Deluxe Edition
No Man's Sky
Diablo III: Reaper of Souls – Ultimate Evil Edition
Fallout 4
Batman: Return to Arkham
Call of Duty®: Infinite Warfare – Legacy Edition
Call of Duty®: Infinite Warfare
Call of Duty®: Infinite Warfare – Digital Deluxe
XCOM 2
XCOM 2 Digital Deluxe Edition
7 Days to Die
Mad Max
Metal Gear Solid V: Ground Zeroes
Farming Simulator 17
Farming Simulator 17 – Premium Edition
Firefighters – The Simulation
Forestry 2017 – The Simulation
Grand Theft Auto III
Grand Theft Auto: San Andreas
Grand Theft Auto: The Trilogy
Grand Theft Auto: Vice City
Canis Canem Edit
Red Dead Revolver
The Warriors
Manhunt
Max Payne
F1™ 2016
Odin Sphere Leifthrasir
Assetto Corsa
God Eater 2 – Rage Burst
STAR OCEAN: IAF DIGITAL EDITION
Sleeping Dogs™ Definitive Edition
Batman – The Telltale Series – Season Pass
Call of Duty®: IW Legacy + Destiny – The Collection Bundle
Ultra Street Fighter™ IV
Homefront®: The Revolution
Homefront®: The Revolution 'Freedom Fighter' Bundle
SAMURAI SHODOWN VI™
DIVINITY ORIGINAL SIN – ENHANCED EDITION
DRAGON QUEST BUILDERS™
PSYCHO-PASS: Mandatory Happiness
WRC 6 FIA World Rally Championship
DEAD RISING Triple Bundle Pack
DEAD RISING 2
DEAD RISING 2 Off The Record
DEAD RISING
Aragami
Professional Farmer 2017
Call of Duty®: Advanced Warfare Digital Pro Edition (Day Zero)
Call of Duty®: Ghosts and Season Pass Bundle
Ride 2
Ride 2 Season Pass
Ride 2 Special Edition
Zombie Army Trilogy
Worms Anniversary Edition
Worms W.M.D
Deadpool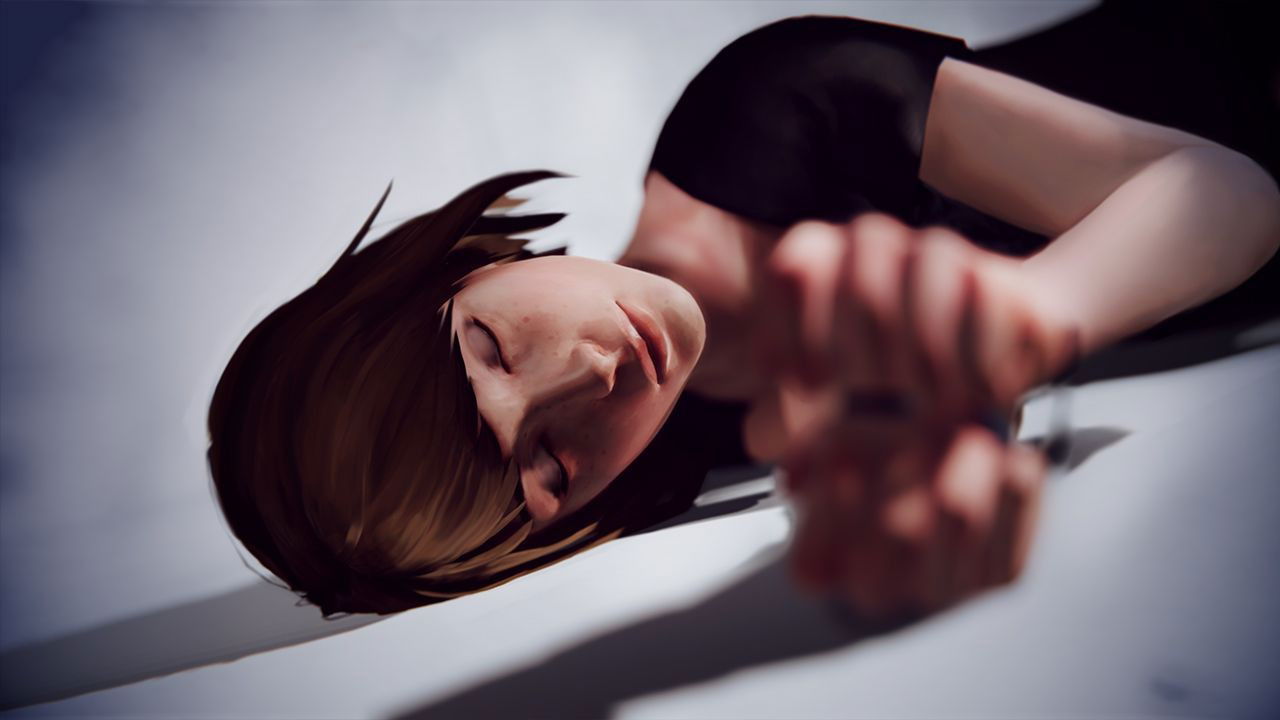 Life is Strange Season Pass
Bound by Flame™
Deponia
Agatha Christie – The ABC Murders
BlazBlue Chronophantasma Extend
Borderlands: The Handsome Collection
Exist Archive: The Other Side of the Sky
FAHRENHEIT
Flockers
Grand Ages: Medieval
Handball 17
Mordheim: City of the Damned
NAtURAL DOCtRINE
Nitroplus Blasterz: Heroines Infinite Duel
Republique
SENRAN KAGURA ESTIVAL VERSUS
Sherlock Holmes : The Devil's Daughter
Silence
The Telltale Games Collection
The Telltale Undead Survival Bundle
Tokyo Twilight Ghost Hunters: Daybreak Special …
Touhou: Scarlet Curiosity
Tropico 5
Tropico 5 – Complete Collection
Valentino Rossi The Game
Valentino Rossi The Game – Digital Deluxe
Valentino Rossi The Game – Season Pass
Valentino Rossi The Game – Special Edition
Valentino Rossi The Game Compact
Valkyria Chronicles Remastered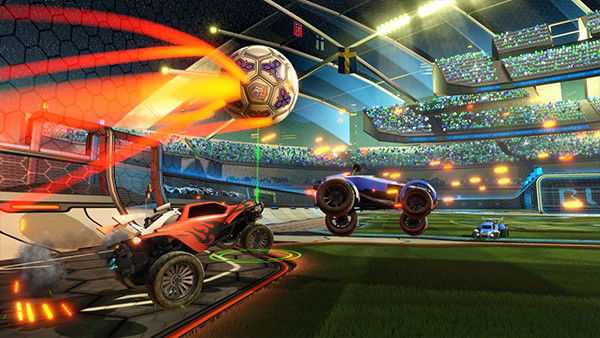 Totalmente Digital:
Rocket League
Rocket League® – Game of the Year Edition
Hyper Light Drifter®
ABZÛ
Firewatch
Salt and Sanctuary
LIMBO & INSIDE Bundle
Day of the Tentacle Remastered
Valley
INSIDE
LIMBO
The Vanishing of Ethan Carter
The Witness
Goat Simulator
SOMA
Oddworld: New 'n' Tasty (PS4™)
The Little Acre
Valiant Hearts: The Great War
Oceanhorn – Monster of Uncharted Seas
RONIN
Trials Fusion
The Stealth Inc 1 & 2 Ultimate-est Edition
Hard Reset Redux
Layers of Fear
Layers of Fear: Masterpiece Edition
The Escapists + The Escapists: The Walking Dead Collection
ADR1FT
Nidhogg
Siegecraft Commander
Hotline Miami 2: Wrong Number
METAL SLUG 3
METAL SLUG ANTHOLOGY™
Trine Trilogy
Mount & Blade: Warband
I am Bread
Surgeon Simulator A&E + I Am Bread
Surgeon Simulator: Anniversary Edition
Shadwen
Don't Starve Mega Pack
How to Survive: Storm Warning Edition
Outlast
Outlast: Whistleblower
Fenix Furia
Bastion
Transistor
Headlander
Terraria – PlayStation®4 Edition
PAC-MAN™ CHAMPIONSHIP EDITION 2
Alchemic Jousts
Broken Age
Hand of Fate
Action Henk
Oxenfree
Oxenfree – Game + Theme
Oxenfree – Game + Theme + Avatars
Mother Russia Bleeds
Trine 2: Complete Story
Trine 3: The Artifacts of Power
Trine Bundle
Trine Enchanted Edition
Goat MMO Simulator
Goat Simulator: GoatZ
Goat Simulator: Payday
Goat Simulator: The Payday Bundle
Nom Nom Galaxy
Not A Hero
Mega Man Legacy Collection
Rocket League® – Aftershock
Rocket League® – Batman v Superman: Dawn of Justice Car Pack
Rocket League® – Chaos Run DLC Pack
Rocket League® – Esper
Rocket League – Back to the Future™ Car Pack
Rocket League® – Marauder
Rocket League® – Masamune
Rocket League® – Proteus
Rocket League® – Revenge of the Battle-Cars DLC Pack
Rocket League® – Supersonic Fury DLC Pack
Rocket League® – Triton
Rocket League™ – NBA Flag Pack
TRIVIAL PURSUIT LIVE!
Dungeon Defenders II Early Access Defender's Pack
Dungeon Defenders II Early Access Starter Pack
Neon Chrome
Awesomenauts Assemble!
Awesomenauts Assemble! Overdrive Bundle
Awesomenauts Assemble! Starstorm Expansion Character Bundle
Awesomenauts Assemble! Ultimate Overdrive Collector's Pack
Awesomenauts Assemble! Ultimate Overdrive Pack
Guacamelee! STCE 'Frenemies' Character Pack
Guacamelee! Super Turbo Championship Edition
Guacamelee! Super Turbo Championship Edition – – PS4™ Upgrade
BATTLESHIP
Beyond Eyes
Broforce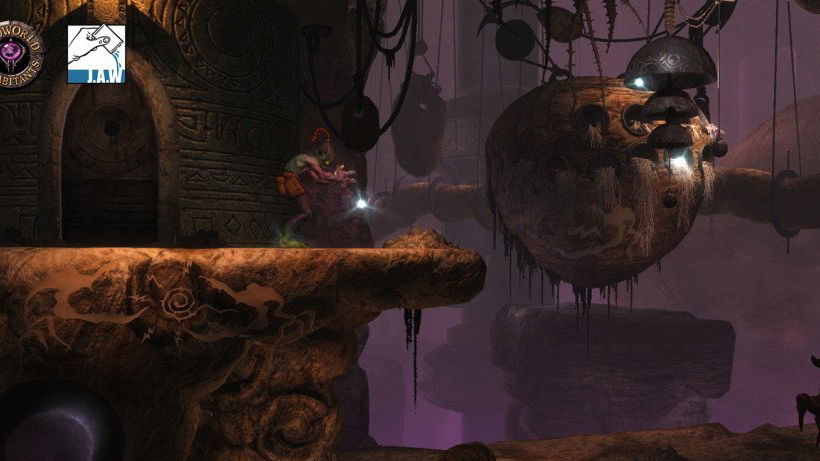 Oddworld: New 'n' Tasty – Alf's Escape Mission
Stealth Inc 2: A Game of Clones
Stealth Inc: Ultimate Edition
Steredenn
Caladrius Blaze
Zombie Vikings
Lovers in a Dangerous Spacetime
Never Alone (Kisima Ingitchuna)
Never Alone Arctic Collection
Joe Dever's Lone Wolf Console Edition
The Escapists
The Escapists DLC Bundle
The Escapists: Supermax Edition
The Escapists: The Walking Dead
Octodad: Dadliest Catch
Defense Grid 2
Dogchild
Hue
Sheltered
Tembo The Badass Elephant
SteamWorld Dig
SteamWorld Heist
STRIDER
Sportsfriends
Brothers: a Tale of two Sons
Duke Nukem 3D: 20th Anniversary World Tour
Team17 Indie Collection
Team17 Indie Heroes
Firewatch Dynamic Theme Bundle
Child of Light
Psychonauts
Skullgirls 2nd Encore
THE KING OF FIGHTERS 2000™
THE LAST BLADE 2
Overruled!
Titan Souls
Don't Starve Together: Console Edition
Don't Starve: Console Edition
Don't Starve: Console Edition + Reign of Giants Expansion
Don't Starve: Reign of Giants Console Edition
Prison Architect: All Day And A Night DLC
Prison Architect: All Day And A Night Edition
Prison Architect: PlayStation®4 Edition
PixelJunk™ Shooter Ultimate
Monopoly Deal
Monopoly Family Fun Pack
MONOPOLY PLUS
ARCADE GAME SERIES: DIG DUG
ARCADE GAME SERIES: GALAGA
ARCADE GAME SERIES: Ms. PAC-MAN
ARCADE GAME SERIES: PAC-MAN
Lara Croft and the Temple of Osiris
Lara Croft and the Temple of Osiris & Season Pass
Magicka 2
Magicka 2: Ice, Death and Fury DLC!
Magicka 2: Special Edition
The Jackbox Party Bundle
The Jackbox Party Pack
The Jackbox Party Pack 2
Pure Pool
Party Hard
Pixel Piracy
Hatoful Boyfriend: Holiday Star
Risk
Risk Urban Assault
Rollercoaster Dreams
Push Me Pull You
Rogue Legacy
The Deadly Tower of Monsters
Arcade Apocalypse Bundle
Abyss Odyssey: Extended Dream Edition
Alcatraz
Among the Sleep
Citizens of Earth™
ClusterTruck
Daydreamer: Awakened Edition
Daylight™
Ether One
Inside my Radio
Kholat
LA Cops
The Final Station
The Golf Club™
The Swindle
Type Rider
Vector Unit Racing Bundle
Xenoraid
Ziggurat
Drawful 2
Wheels of Aurelia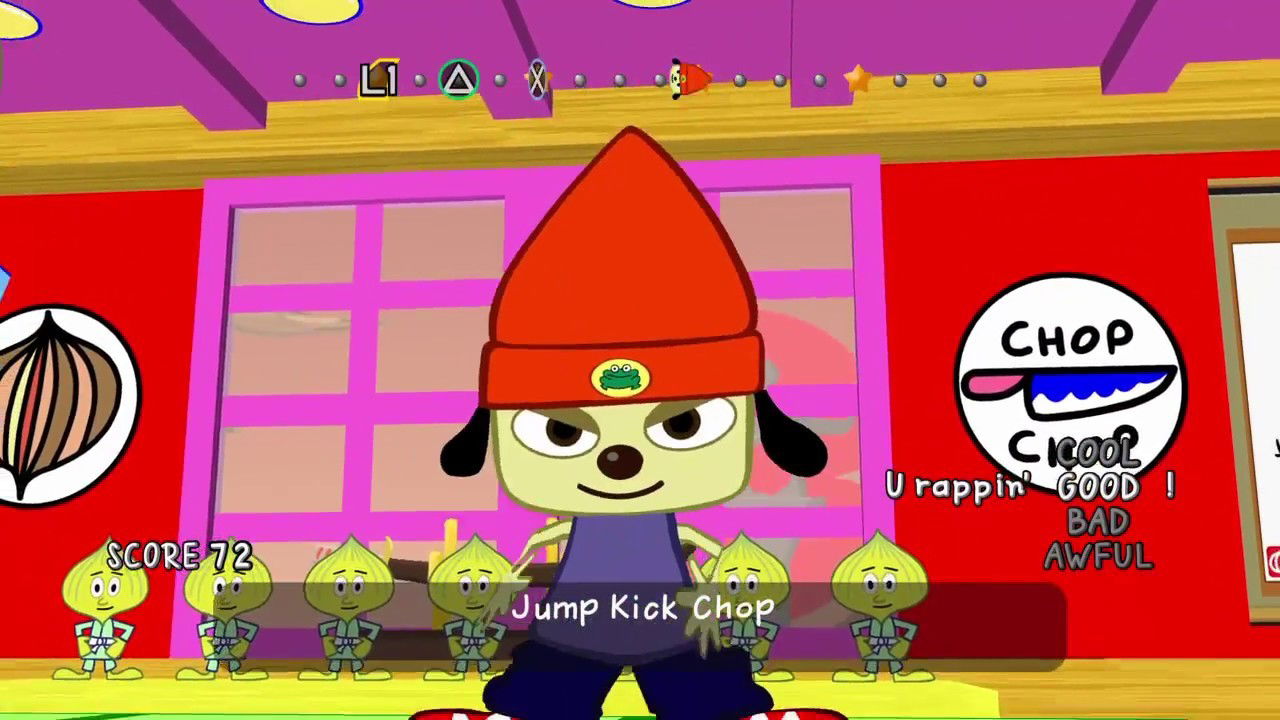 Totalmente Digital, Reserva:
Parappa the Rappa Remastered
Loco Roco Remastered
Nex Machina
Snake Pass
Rain World
Blackwood Crossing
Yonder
Butcher
Late Shift
Wonder Boy
Rise and Shine
Descuentos en PlayStation 3 y PlayStation Vita:
Diablo III: Reaper of Souls – Ultimate Evil Edition
Odin Sphere Leifthrasir
Metal Gear Solid 4: Guns of the Patriots
Yakuza 5
DRAGON QUEST BUILDERS™
Grand Theft Auto: The Trilogy
Hitman Trilogy HD
GTA IV: The Complete Edition
Dead Rising™ 2 Off The Record
Batman – The Telltale Series – Season Pass
Sleeping Dogs Digital Edition
Farming Simulator 16
PSYCHO-PASS: Mandatory Happiness
Just Cause 2 Ultimate Edition
Deus Ex: Human Revolution – Director's Cut™
Deus Ex™
BlazBlue Chronophantasma Extend
Disgaea D2: A Brighter Darkness
Of Orcs and Men™
Vagrant Story™
WRC 5 FIA World Rally Championship
Grand Theft Auto 3
Grand Theft Auto Double Pack: LCS & VCS
Grand Theft Auto PS Vita Collection
GRAND THEFT AUTO: CHINATOWN WARS
Grand Theft Auto: San Andreas
Grand Theft Auto: Vice City
Grand Theft Auto: Vice City Stories
GTA Episodes from Liberty City
GTA: Liberty City Stories
GTA: Liberty City Stories
GTA: Vice City Stories
Midnight Club
Midnight Club 2
Midnight Club L.A. Remix
Midnight Club Los Angeles Complete Edition
THE WARRIORS
Rockstar Games PS Vita Collection
METAL GEAR SOLID
METAL GEAR SOLID – DIGITAL GRAPHIC NOVEL
Metal Gear Solid 2: Sons of Liberty – HD Edition
Metal Gear Solid 3: Snake Eater – HD Edition
Metal Gear Solid HD Collection
METAL GEAR SOLID PORTABLE OPS
METAL GEAR SOLID SPECIAL MISSIONS
Metal Gear Solid V: Ground Zeroes
Metal Gear Solid V: The Phantom Pain
Metal Gear Solid: Peace Walker
Metal Gear Solid: Peace Walker – HD Edition
Metal Gear Rising: Revengeance
Adventures of Mana
ArcaniA – The Complete Tale
SENRAN KAGURA ESTIVAL VERSUS
SENRAN KAGURA SHINOVI VERSUS
SENRAN KAGURA Bon Appétit!
Suikoden
Suikoden II
Suikoden III
MX vs ATV: Alive
MX VS. ATV SUPERCROSS
Lara Croft & The Guardian of Light
Parasite Eve II™
SILENT HILL
Silent Hill Book of Memories – FULL GAME
Neo Contra™
Disgaea 3: Absence of Detention
Disgaea 4: A Promise Revisited
Castlevania: Harmony of Despair
Castlevania: Lords of Shadow – Mirror of Fate HD
Castlevania: Lords of Shadow 2 Digital Bundle
Castlevania: Symphony of the Night
Castlevania: The Dracula X Chronicles
Zone of the Enders – HD Collection
Zone of the Enders – The 2nd Runner HD Edition
Zone of the Enders HD Edition
Hitman 2: Silent Assassin HD
Hitman Contracts HD
Hitman: Absolution Digital Edition
Hitman: Absolution Special Edition
Hitman: Blood Money HD
Darksiders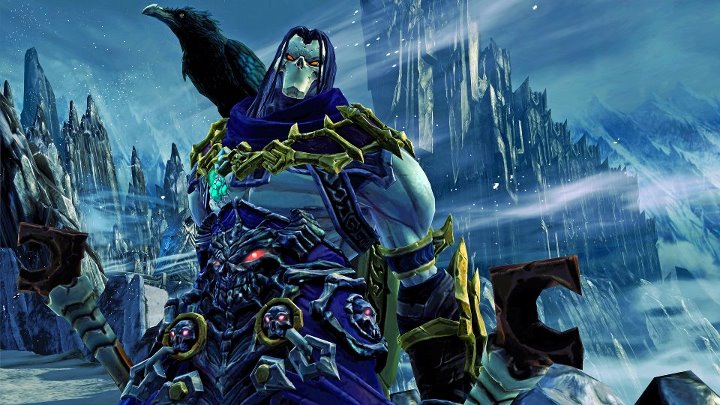 Darksiders II
XCOM®: Enemy Unknown Plus
XCOM®: Enemy Within
Yakuza 4
Yakuza: Dead Souls
Kane & Lynch: Dead Men
Canis Canem Edit
L.A. Noire
LA Noire Complete Edition
Manhunt
Manhunt 2
Max Payne
TOMB RAIDER
Tomb Raider Chronicles™
Tomb Raider Digital Edition
Tomb Raider II Starring Lara Croft
Tomb Raider III
Tomb Raider: Anniversary™
TOMB RAIDER: LEGEND
Tomb Raider: The Last Revelation
Tomb Raider: Underworld
Guacamelee!
Guacamelee! Bundle Fantástico
Guacamelee! Costume Pack 1
Guacamelee! The Devil's Playground Level
Birds of Steel
Demetrios
Duke Nukem Forever
Front Mission® 3
Gex: Deep Cover Gecko
GEX™
GEX™ 3D: Enter the Gecko
Gradius V
Handball 17
HARD CORPS: UPRISING
Legasista
Legend of Kay Anniversary
LORD of ARCANA®
Murdered: Soul Suspect
NARUTO SHIPPUDEN: Ultimate Ninja STORM Revolution
NAtURAL DOCtRINE
Nitroplus Blasterz: Heroines Infinite
Rocket Knight
RUSH'N ATTACK: EX PATRIOTS
SID MEIER'S PIRATES!
Tactics Ogre™: Let Us Cling Together™
The 3rd Birthday®
The Book of Unwritten Tales 2 NA Digital
The Bureau: XCOM Declassified
THEXDER™ NEO
Thief
Tokyo Twilight Ghost Hunters
Urban Chaos™
VANDAL HEARTS FLAMES OF JUDGMENT
ZOMBIE APOCALYPSE FULL GAME UPGRADE
Alter Echo