La promoción de las ofertas veraniegas en PlayStation Store ha llegado a su fin, pero ello no significa que las rebajas y los descuentos también lo hayan hecho. Y es que ahora Sony ha anunciado una nueva oleada de ofertas que seguro que llamarán la atención a más de un poseedor de una PlayStation 4, una PlayStation 3 o PlayStation Vita, pues hay para elegir sea cual sea tu plataforma de juego en cuanto a máquinas Sony.
La nueva oleada de ofertas llega bajo el nombre de Juegos por menos de 20 euros y lo cierto es que la selección es tan amplia que tendrás ganas de ampliar tu colección de videojuegos digitales. No es para menos, ya que en la lista que te dejamos a continuación encontrarás obras de la talla de The Witcher 3: Wild Hunt, Deus Ex: Mankind Divided, Metal Gear Solid V: The Phantom Pain o The Elder Scrolls Online, todos ellos por menos de veinte euros.
Sin más dilación te dejamos con la lista completa de videojuegos a precio reducido, que se mantendrán a este atractivo precio hasta el próximo 6 de septiembre, por lo que tienes tiempo para hacer los cálculos que necesites antes de proceder a pagar por ellos.
The Witcher 3: Wild Hunt
Yooka-Laylee
Middle-earth™: Shadow of Mordor™-Game of the Year Edition
Grand Theft Auto: The Trilogy
Borderlands: The Handsome Collection
BioShock: The Collection
Call of Duty: Advanced Warfare Gold Edition
Call of Duty: Ghosts Gold Edition
Elite Dangerous
Metal Gear Solid V: Ground Zeroes
Metal Gear Solid V: The Definitive Experience
Metal Gear Solid V: The Phantom Pain
Deus Ex: Mankind Divided
Deus Ex: Mankind Divided – Digital Deluxe Edition
Deus Ex: Mankind Divided – Season Pass
Deus Ex: Mankind Divided – System Rift
Deus Ex: Mankind Divided – A Criminal Past
DARK SOULS™ II: Scholar of the First Sin
Sleeping Dogs™ Definitive Edition
Tomb Raider: Definitive Edition
Wolfenstein: The New Order
Little Nightmares – Digital Edition
Little Nightmares Complete Edition
The Witcher 3: Wild Hunt Expansion Pass
The Witcher 3: Wild Hunt – Blood and Wine
The Witcher 3: Wild Hunt – Hearts of Stone
ULTIMATE MARVEL VS. CAPCOM 3
Street Fighter V
Get Even
AereA
Middle-earth™: Shadow of Mordor™ Legion Edition
The Elder Scrolls Online: Gold Edition
The Elder Scrolls Online: Tamriel Unlimited
Grand Theft Auto III
Grand Theft Auto: San Andreas
Grand Theft Auto: Vice City
DiRT Rally
DiRT Rally® PLUS PLAYSTATION®VR BUNDLE
Sniper Elite 3
Sniper Elite 3 ULTIMATE EDITION
PAYDAY 2 – CRIMEWAVE EDITION – THE BIG SCORE Game Bundle
PAYDAY 2: CRIMEWAVE EDITION
Farming Simulator 15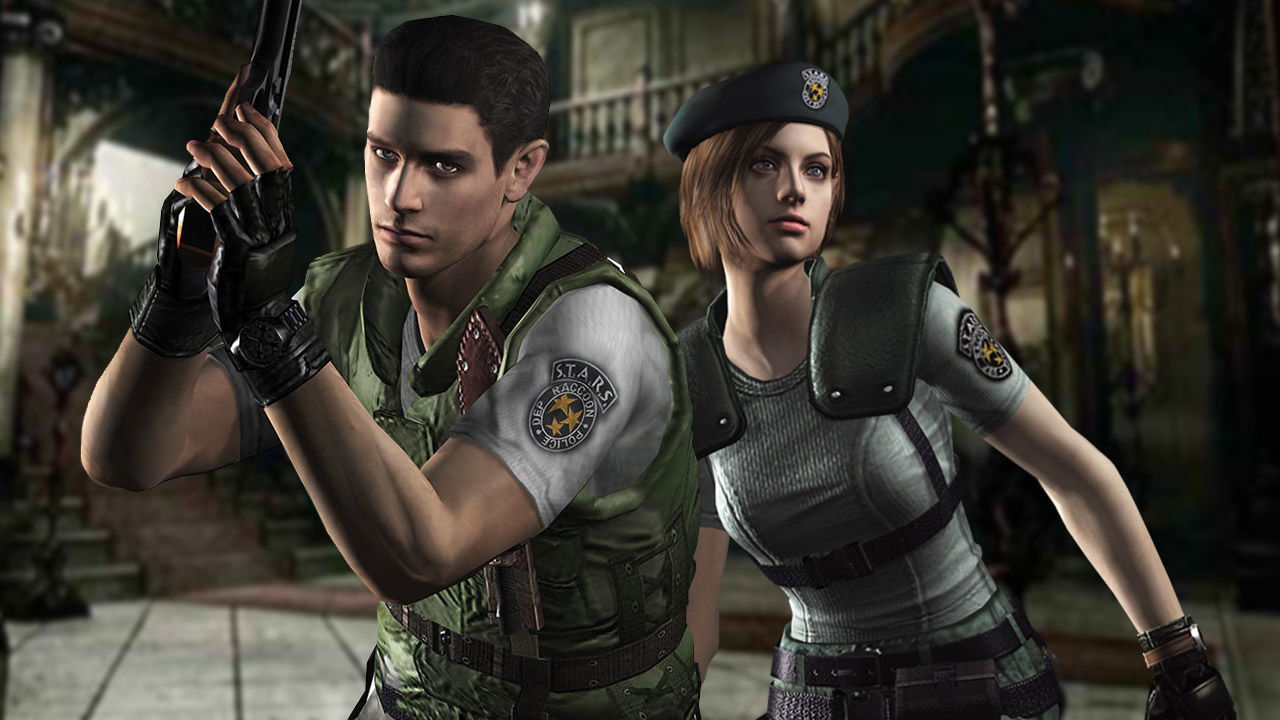 Resident Evil
Resident Evil 0
resident evil 4
RESIDENT EVIL 5
Resident Evil 6
Resident Evil Code: Veronica X
Resident Evil: Deluxe Origins Bundle
Thief
Canis Canem Edit
Tropico 5
Tropico 5 – Complete Collection
Alien: Isolation
Alien: Isolation – The Collection
Ultra Street Fighter™ IV
DIVINITY ORIGINAL SIN – ENHANCED EDITION
Assetto Corsa
DRAGON BALL XENOVERSE
Dragon Ball Xenoverse: Time Travel Edition
Dishonored® Definitive Edition
Batman: Return to Arkham
J-Stars Victory VS+ Digital Edition
Zombie Army Trilogy
Sword Art Online Re: Hollow Fragment
Sword Art Online: Lost Song
Devil May Cry 4 Special Edition
DmC Devil May Cry: Definitive Edition
DMC4SE Demon Hunter Bundle
Valkyria Chronicles Remastered
Sherlock Holmes : The Devil's Daughter
Sherlock Holmes: Crimes and Punishments
The Walking Dead: A New Frontier – Season Pass
The Walking Dead: Michonne – A Telltale Miniseries
The Walking Dead: Season Two
The Walking Dead: The Complete First Season
Batman – The Telltale Series – Season Pass
Evolve
Evolve Digital Deluxe
Evolve Ultimate Edition
Saints Row IV: Re-Elected
Saints Row IV: Re-Elected & Gat out of Hell
Saints Row Metro Double Pack
Saints Row: Gat out of Hell
Deadpool
Lords of the Fallen
Lords of the Fallen Complete Edition
XCOM 2
XCOM 2 Digital Deluxe Edition
XCOM 2 Reinforcement Pack
XCOM 2: Alien Hunters
XCOM 2: Anarchy's Children
XCOM 2: Shen's Last Gift
Lara Croft and the Temple of Osiris
Lara Croft and the Temple of Osiris & Season Pass
Lara Croft and the Temple of Osiris Season Pass
The Wolf Among Us
Tales from the Borderlands – Season Pass
Marvel: Ultimate Alliance
Marvel: Ultimate Alliance 2
Marvel: Ultimate Alliance Bundle
Prototype Biohazard Bundle
Prototype 2
Prototype
The Warriors
RIDE
MotoGP™15
MotoGP™15 Compact
Worms Anniversary Edition
Worms W.M.D
Worms™ Battlegrounds
Life is Strange Season Pass
Air Conflicts Vietnam Ultimate Edition
Air Conflicts: Double Pack (Vietnam and PC)
Air Conflicts: Pacific Carriers – PlayStation®4 Edition
Air Conflicts: Secret Wars Ultimate Edition
Homefront®: The Revolution
Homefront®: The Revolution 'Freedom Fighter' Bundle
DEAD RISING
DEAD RISING 2
DEAD RISING 2 Off The Record
DEAD RISING Triple Bundle Pack
Metro 2033 Redux
Metro Redux
Metro: Last Light Redux
WRC 5 eSports Edition
Tour de France 2016
Broken Sword 5 – the Serpent's Curse
This War of Mine: The Little Ones
MXGP2 – Special Edition
MXGP2 – The Official Motocross Videogame
MXGP2 – The Official Motocross Videogame Compact
Minecraft: Story Mode – Adventure Pass
Minecraft: Story Mode – Season Pass
Minecraft: Story Mode – Season Pass Deluxe
Destroy All Humans!
Destroy All Humans! 2
Saint Seiya: Soldiers' Soul
Guilty Gear Xrd -Sign-
Back to the Future: The Game – 30th Anniversary Edition
Valentino Rossi The Game
Valentino Rossi The Game – Digital Deluxe
Valentino Rossi The Game – Special Edition
The Technomancer
MXGP – COMPACT to Full Game UPGRADE
MXGP – The Official Motocross Videogame
MXGP – The Official Motocross Videogame COMPACT
Darksiders Warmastered Edition
Darksiders: Fury's Collection – War and Death
Carmageddon: Max Damage
Warhammer 40,000: Deathwatch
Warhammer: End Times – Vermintide
Manhunt
Transformers: Devastation
TRANSFORMERS: Fall of Cybertron
Transformers: Rise of the Dark Spark Gold Edition
JoJo's Bizarre Adventure: Eyes of Heaven
Marvel's Guardians of the Galaxy: Telltale – Season Pass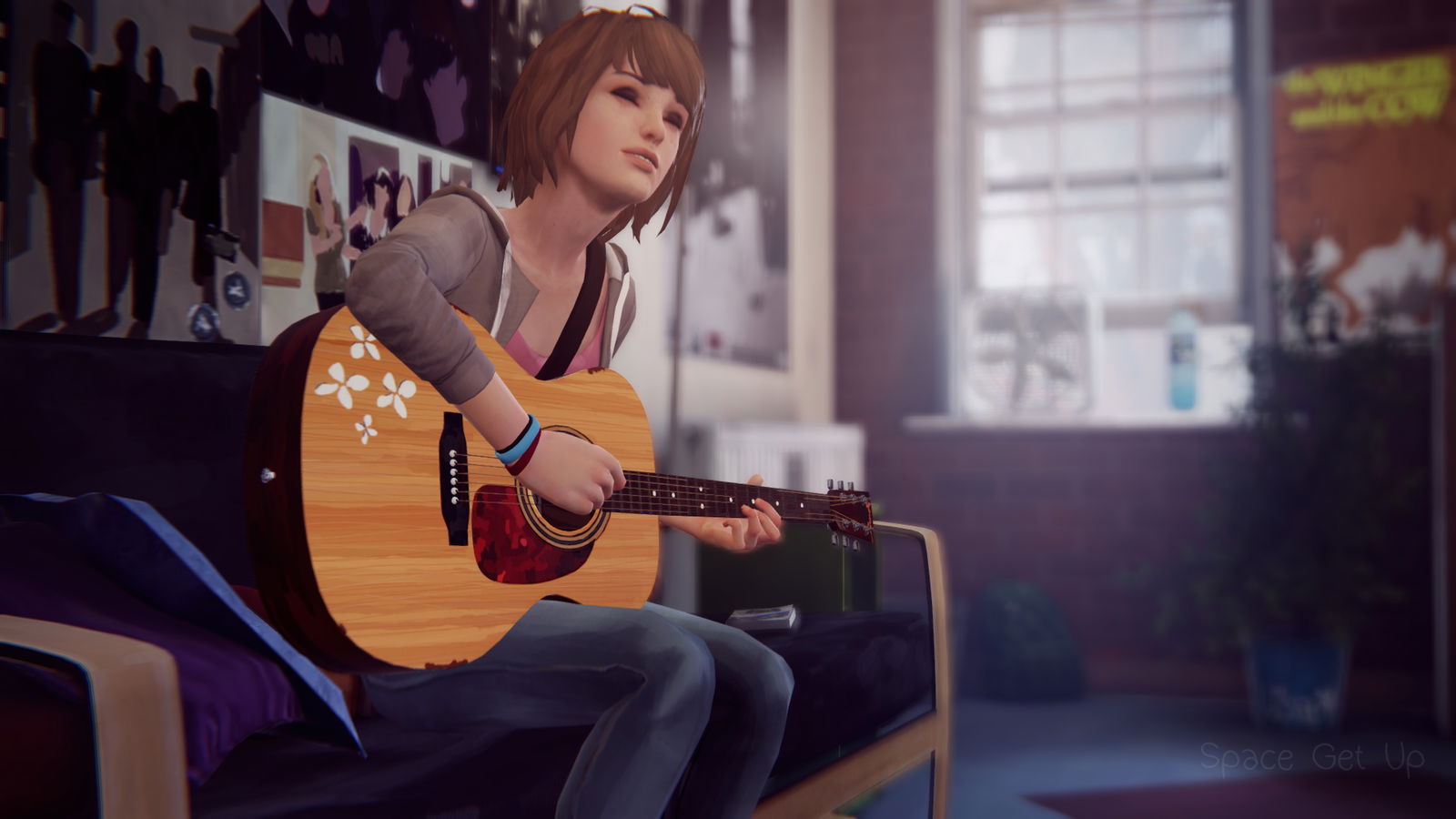 Umbrella Corps
Umbrella Corps Deluxe Edition
Dungeons 2
Max Payne
Godzilla: Digital Edition
Agatha Christie – The ABC Murders
Professional Farmer 2017
Professional Farmer 2017 – Gold Edition
Micro Machines World Series
Red Dead Revolver
Infinite Air with Mark McMorris
Kung Fu Panda Showdown of Legendary Legends
The Book of Unwritten Tales 2
The Assembly
Firefighters the Simulation
Forestry 2017
Legend of Kay Anniversary
The Dwarves
Adventure Time: Finn and Jake Investigations
Motorcycle Club
The Witch and the Hundred Knight: Revival Edition
Ghostbusters™
Monster Jam: Crush It!
Mighty No. 9
Industry Giant 2
Silence
Alekhine's Gun
Shiness: The Lightning Kingdom
Deponia
DUCATI – 90th Anniversary
N.E.R.O.: Nothing Ever Remains Obscure
Flockers
Yesterday Origins
Lichdom: Battlemage
Moto Racer 4
Moto Racer 4 – Deluxe Edition
LUMO
Yonder: The Cloud Catcher Chronicles
MX vs. ATV 2017 Official Track Edition
EARTHLOCK: Festival of Magic
Super Dungeon Bros
Assault Suit Leynos
Transport Giant
Dead Synchronicity: Tomorrow Comes Today
Worlds of Magic: Planar Conquest
The Town of Light
EARTH'S DAWN
Reus – Deluxe Edition
Atari Flashback Classics Vol. 1
Atari Flashback Classics Vol. 2
Harvest Moon®: Save the Homeland
Ancient Amuletor VR
2Dark
Adam's Venture: Origins Deluxe Edition
Kromaia Ω
Lock's Quest
Pineview Drive – Joe's Diner Horror Bundle
World to the West
Damascus Gear: Operation Tokyo HD Edtion
Tiny Troopers Joint Ops Complete Bundle
Juegos digitales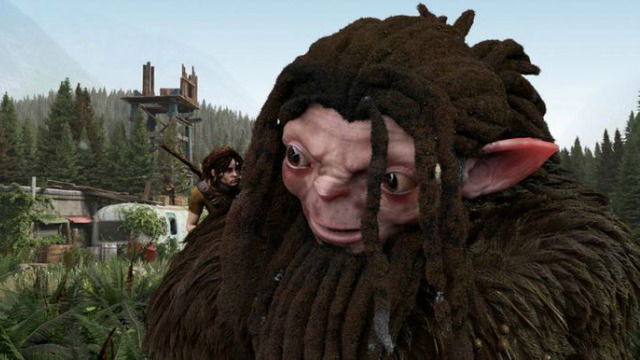 Nex Machina
Firewatch
Firewatch Dynamic Theme Bundle
Duke Nukem 3D: 20th Anniversary World Tour
Furi – Definitive Edition
Layers of Fear: Masterpiece Edition
Wasteland™ 2: Director's Cut
Mortal Blitz
Broforce
The Golf Club™
Plague Inc: Evolved
Primal Carnage: Extinction
Dead Effect 2
Thea: The Awakening
Gauntlet: Slayer Edition
Sword Coast Legends™
RWBY: Grimm Eclipse
RWBY: Grimm Eclipse – Team JNPR Bundle
Rain World
Troll and I™
Enigmatis 2: The Mists of Ravenwood
Enigmatis: The Ghosts of Maple Creek
The Bunker
Hand of Fate
Hand of Fate Deluxe
Hard Reset Redux
Layers of Fear
Lethal League
Rise & Shine
Invisible, Inc. Console Edition
The Turing Test
Jotun: Valhalla Edition
Furi
Seasons after Fall
Headlander
Old Time Hockey
Teslagrad
Space Hulk
Shift Happens
Black & White Bushido
Chroma Squad
ArmaGallant: Decks of Destiny
Lili: Child of Geos
Lithium: Inmate 39
Perception
Subterrain
Mystery Chronicle: One Way Heroics
Tumblestone
Wheels of Aurelia
Cannon Brawl
Knee Deep
forma.8
Castle Invasion: Throne Out
Juegos de LEGO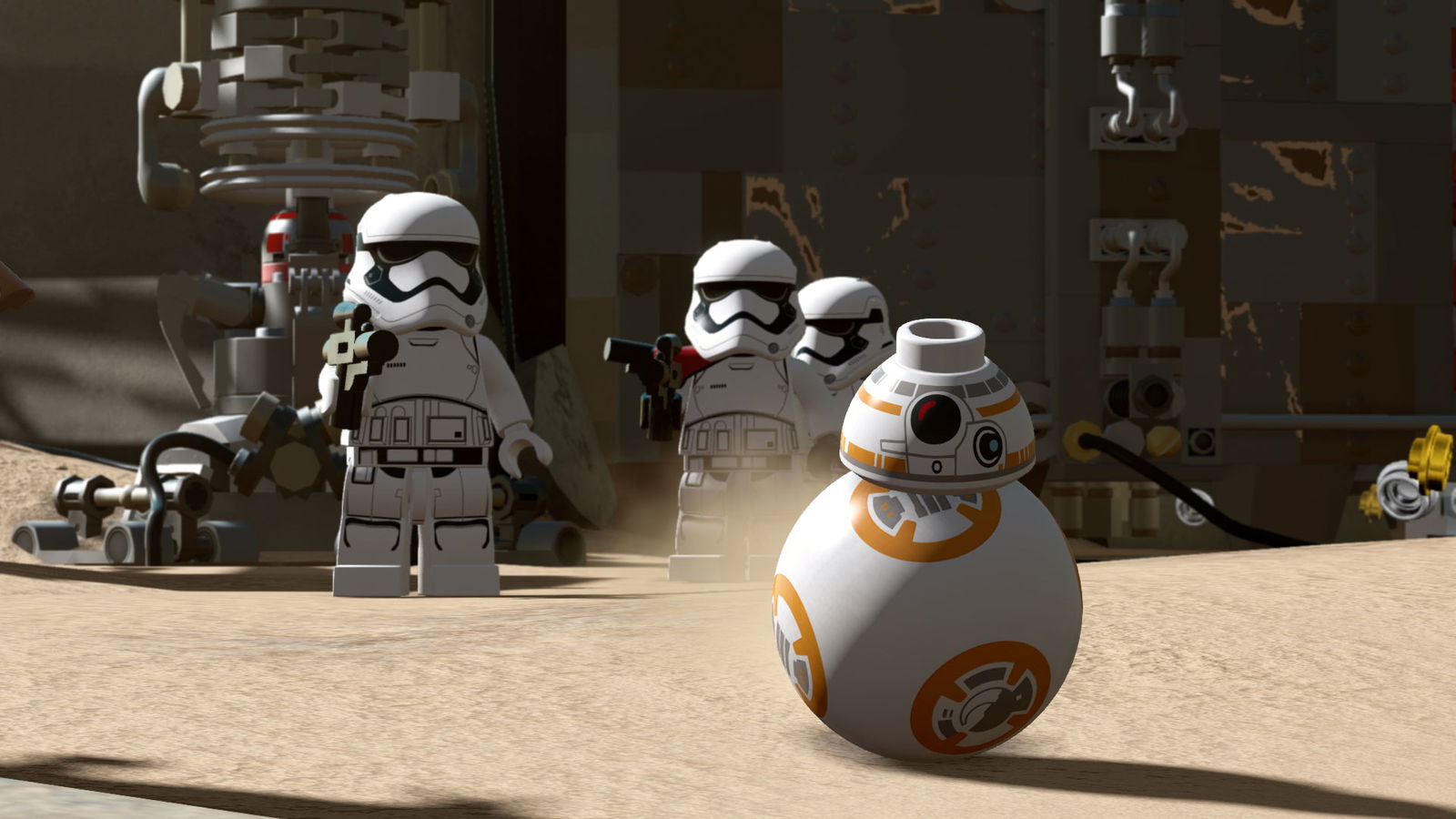 LEGO Batman 3: Beyond Gotham
LEGO BATMAN 3: BEYOND GOTHAM PREMIUM EDITION
LEGO Batman 3: Beyond Gotham Season Pass
LEGO CITY Undercover
LEGO Harry Potter Collection
LEGO Jurassic World
LEGO Marvel Super Heroes
LEGO Marvel(TM) Super Heroes DLC: Super Pack
LEGO Marvel's Avengers Deluxe Edition
LEGO Marvel's Avengers Season Pass
LEGO Marvel's Avengers
LEGO Star Wars: The Force Awakens
LEGO Star Wars: The Force Awakens Deluxe Edition
LEGO Star Wars: The Force Awakens Season Pass
LEGO The Hobbit
LEGO Worlds
The LEGO Movie Videogame
PlayStation 3
LEGO Batman 3: Beyond Gotham
LEGO BATMAN 3: BEYOND GOTHAM PREMIUM EDITION
LEGO Harry Potter: Years 5-7
LEGO Marvel Super Heroes
LEGO Marvel's Avengers Deluxe Edition
LEGO Marvel's Avengers
LEGO Star Wars: The Force Awakens Deluxe Edition
LEGO The Hobbit
LEGO The Lord of the Rings
LEGO© Jurassic World
LEGO Star Wars: The Force Awakens
PlayStation Vita
LEGO Batman 2: DC Super Heroes
LEGO BATMAN 3: BEYOND GOTHAM
LEGO Harry Potter: Years 5-7
LEGO Jurassic World
LEGO Legends of Chima Laval's Journey
LEGO Marvel Super Heroes
LEGO Marvel's Avengers
LEGO Ninjago: Nindroids
LEGO Ninjago: Shadow of Ronin
LEGO Star Wars: The Force Awakens
LEGO The Hobbit
LEGO The Lord of the Rings
The LEGO Movie Videogame