Las ofertas y los descuentos nunca se detienen en PlayStation Store, la tienda digital de la familia de sistemas PlayStation. Ahora, para celebrar el inminente comienzo de la Semana Dorada de Japón, Sony ha anunciado una nueva oleada de rebajas que tiene como protagonistas, como no podía ser de otro modo, a grandes videojuegos de desarrollo japonés, por lo que si eres fan de la cultura nipona estás de enhorabuena.
Así las cosas, tal y como ha informado el blog oficial de PlayStation España, la promoción Grandes éxitos en Japón ya ha dado comienzo y estará activa hasta el próximo 9 de mayo. Entre los juegos que componen la lista podrás encontrar obras maestras de la talla de Shadow of the Colossus, Yakuza Kiwami, Dark Souls 3, Persona 5, Bloodborne, The Last Guardian, NieR: Automata o Gravity Rush 2.
Sin más dilación te dejamos con la lista completa de videojuegos japoneses rebajados durante las próximas dos semanas en PlayStation Store, pero te recomendamos acceder a la tienda digital de Sony para que puedas conocer todos los detalles de esta nueva promoción plagada de rebajas imprescindibles.
.hack//G.U. Last Recode
Accel World VS. Sword Art Online
Accel World VS. Sword Art Online Castaway From …
Additional Gesture Bundle 2
ADK DAMASHII™
Aegis of Earth: Protonovus Assault
Akiba's Beat
Akiba's Beat – Full Wardrobe Set [Cross-Buy]
AKIBA'S TRIP: Undead & Undressed
Anima: Gate of memories
Ape Escape 2
Aragami
Arc the Lad: Twilight of the Spirits
ARCADE GAME SERIES 3-in-1 Pack
ARCADE GAME SERIES: DIG DUG
ARCADE GAME SERIES: GALAGA
ARCADE GAME SERIES: Ms. PAC-MAN
ARCADE GAME SERIES: PAC-MAN
ARSLAN: THE WARRIORS OF LEGEND
ART OF FIGHTING ANTHOLOGY
Asdivine Hearts
Banned Footage Vol.1
Banned Footage Vol.2
Berserk and the Band of the Hawk
BLADESTORM: Nightmare
BlazBlue Chronophantasma Extend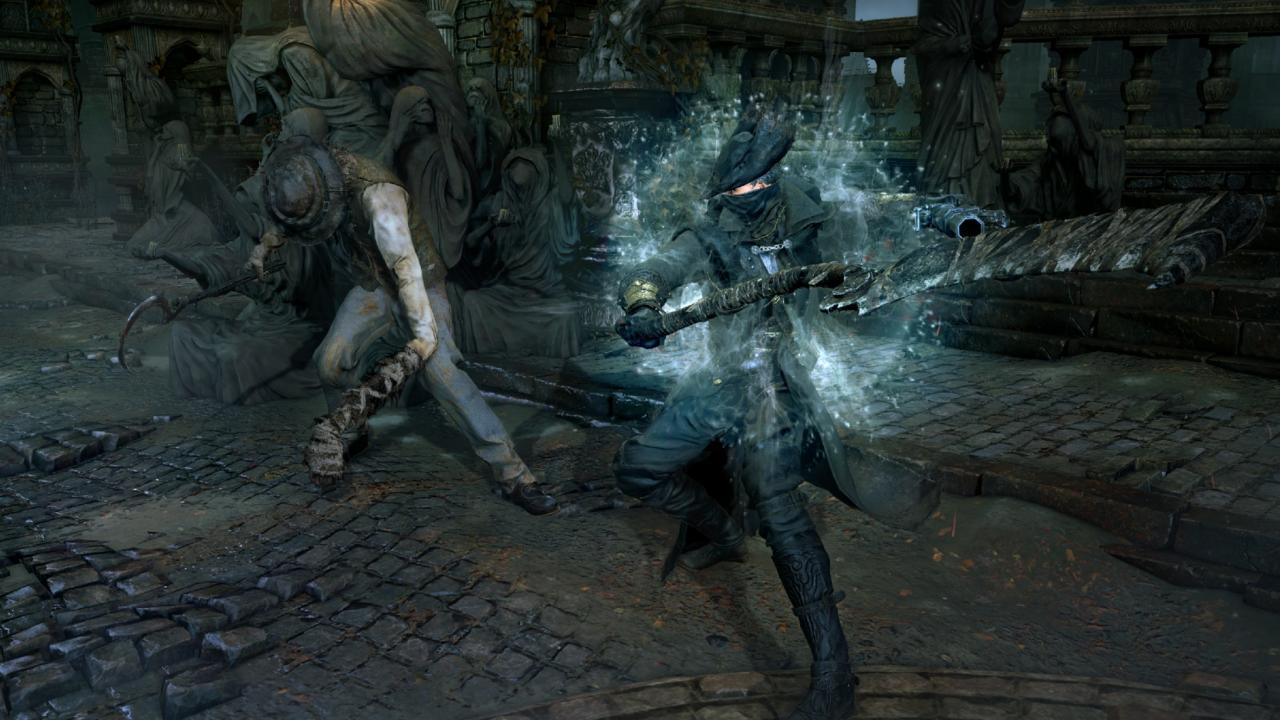 Bloodborne™
Bloodborne™ The Old Hunters
Bloodborne™: Game of the Year Edition
BLUE REFLECTION
Caladrius Blaze
CHAOSCHILD
Cladun Returns: This Is Sengoku!
Cyberdimension Neptunia: 4 Goddesses Online
Danganronpa 1/2 Reload
Danganronpa Another Episode: Ultra Despair Girls
Danganronpa V3: Killing Harmony
Dark Chronicle™
Dark Cloud™
Dark Rose Valkyrie
DARK SOULS™ II: Scholar of the First Sin
DARK SOULS™ III
DARK SOULS™ III – Deluxe Edition
DARK SOULS™ III – Season Pass
DARK SOULS™ III : The Ringed City™
DARK SOULS™ III: Ashes of Ariandel™
DEAD OR ALIVE 5 Last Round
Dead or Alive 5 Last Round Story Mode
DEAD RISING
DEAD RISING 2
DEAD RISING 2 Off The Record
Dead Rising 4: Frank's Big Package
DEAD RISING Triple Bundle Pack
Deception IV: The Nightmare Princess
Deluxe Kit
Demon Gaze II
Devil May Cry 4 Special Edition
Devil May Cry HD Collection
Devil May Cry HD Collection & 4SE Bundle
Digimon Story Cyber Sleuth – Digital Edition
DIGIMON STORY: CYBER SLEUTH – HACKER'S MEMORY
Digimon World: Next Order
DISGAEA 5: ALLIANCE OF VENGEANCE
DISGAEA 5: ALLIANCE OF VENGEANCE SEASON PASS
DISSIDIA® FINAL FANTASY® NT
DISSIDIA® FINAL FANTASY® NT Digital Deluxe Ed…
DLC 1 Chapter 1: Explorer of illusory Mists
DmC Devil May Cry: Definitive Edition
DMC4SE Demon Hunter Bundle
DOA5LR Season Pass
DOA5LR Season Pass 2
DOA5LR Season Pass 3 + Character
DOA5LR Season Pass 5 + Character
DOA5LR Sexiest Costume Set
DOA5LR Ultimate Content Set
DOA5LR: Core Fighters 30 Character Set
DRAGON BALL FIGHTERZ
DRAGON BALL FIGHTERZ – FighterZ Edition
DRAGON BALL FIGHTERZ – FighterZ Pass
DRAGON BALL FIGHTERZ – Ultimate Edition
DRAGON BALL XENOVERSE
Dragon Ball Xenoverse – Season Pass
Dragon Ball Xenoverse 1 and 2 Bundle
DRAGON BALL XENOVERSE 2
DRAGON BALL XENOVERSE 2 – DB Super Pack 1
DRAGON BALL XENOVERSE 2 – DB Super Pack 2
DRAGON BALL XENOVERSE 2 – DB Super Pack 3
DRAGON BALL XENOVERSE 2 – DB Super Pack 4
DRAGON BALL XENOVERSE 2 – Extra Pack 1
DRAGON BALL XENOVERSE 2 – EXTRA PACK 2
DRAGON BALL XENOVERSE 2 – Extra Pack Set
DRAGON BALL XENOVERSE 2 – Season Pass
DRAGON BALL XENOVERSE 2 – TP Medal Pack (x1000)
DRAGON BALL XENOVERSE 2 – TP Medal Pack (x2000)
DRAGON BALL XENOVERSE 2 – TP Medal Pack (x5000)
DRAGON BALL XENOVERSE 2 DELUXE EDITION
Dragon Ball Xenoverse GT PACK 1
Dragon Ball Xenoverse GT PACK 2 (+ Mira and Tow…
Dragon Ball Xenoverse: Time Travel Edition
Dragon Ball Z: Resurrection of « F » Pack
DRAGON QUEST BUILDERS™
DRAGON QUEST HEROES™
DRAGON QUEST HEROES™ Digital Slime Collector'…
DRAGON QUEST HEROES™ II Digital Explorer's Ed…
Dragon's Dogma: Dark Arisen
DYNASTY WARRIORS 8 Empires
DYNASTY WARRIORS 8: Xtreme Legends Complete Edi…
DYNASTY WARRIORS: Godseekers
EARTH'S DAWN
Everybody's Golf
Everybody's Golf – Nam Rong Bay Country Club
Everybody's Golf Balata Country Club
Everybody's Golf Green Country Club
Everybody's Golf Special Tickets x10
Everybody's Tennis
Exist Archive: The Other Side of the Sky
Fairy Fencer F: Advent Dark Force
FATAL FURY™ BATTLE ARCHIVES VOL.2
FINAL FANTASY TYPE-0™ HD
FINAL FANTASY XII THE ZODIAC AGE
FINAL FANTASY XIV® Online Complete Edition
Final Fantasy XV: The Royal Edition
FINAL FANTASY® IX Digital Edition
FINAL FANTASY® VII
FINAL FANTASY® X/X-2 HD Remaster
FINAL FANTASY® XIV Online Complete Collector's…
FINAL FANTASY® XIV: Stormblood™ (Digital Col…
FINAL FANTASY® XIV: Stormblood™ (Standard Ed…
Forbidden Siren
FU'UN SUPER COMBO™
Gal*Gun: Double Peace
GAROU: MARK OF THE WOLVES™
GOD EATER 2 Rage Burst
GOD WARS Future Past
Grand Kingdom
Gravity Rush™ 2
Gravity Rush™ 2 – Original Soundtrack
Gravity Rush™ Remastered
Guilty Gear Xrd -Sign-
GUNDAM VERSUS
Harvest Moon®: A Wonderful Life Special Edition
Harvest Moon®: Save the Homeland
Hatsune Miku: Project DIVA Future Tone 1st Enco…
Hatsune Miku: Project DIVA Future Tone 2nd Enco…
Hatsune Miku: Project DIVA Future Tone 3rd Enco…
Hatsune Miku: Project DIVA Future Tone Bundle
Hatsune Miku: Project DIVA Future Tone Colorful…
Hatsune Miku: Project Diva Future Tone Extra En…
Hatsune Miku: Project DIVA Future Tone Future S…
Hatsune Miku: Project DIVA Future Tone Season P…
Hatsune Miku: Project DIVA Future Tone Unlock K…
Hatsune Miku: Project DIVA X
Hatsune Miku: Project DIVA X – Unlock all Modul…
Hatsune Miku: VR Future Live – 1st Stage
Hatsune Miku: VR Future Live – 2nd Stage
Hatsune Miku: VR Future Live – 3rd Stage
Hatsune Miku: VR Future Live Season Pass
I am Setsuna
JoJo's Bizarre Adventure: Eyes of Heaven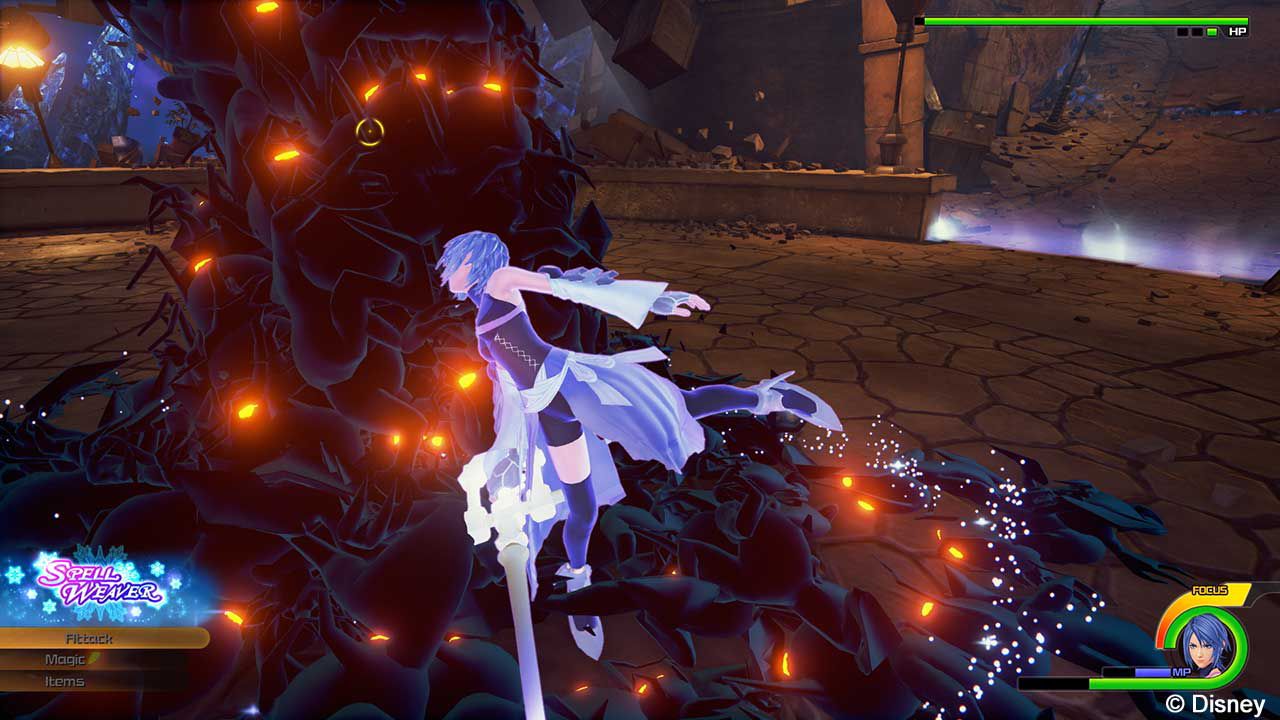 KINGDOM HEARTS HD 1.5 + 2.5 ReMIX
KINGDOM HEARTS HD 2.8 Final Chapter Prologue
LocoRoco™ 2 Remastered
LocoRoco™ Remastered
LOST SPHEAR
Malicious™ Fallen
Malicious™ Fallen Digital Deluxe Edition
Marvel vs. Capcom: Infinite – Deluxe Edition
Marvel vs. Capcom: Infinite – Standard Edition
Marvel vs. Capcom: Infinite Premium Costume Pass
Mega Man Legacy Collection
Mega Man Legacy Collection 1 & 2 Combo Pack
Mega Man Legacy Collection 2
Megadimension Neptunia VII
Metal Gear Solid V: Ground Zeroes
Metal Gear Solid V: The Definitive Experience
Metal Gear Solid V: The Phantom Pain
METAL SLUG 3
METAL SLUG ANTHOLOGY™
Mighty No. 9
MONSTER HUNTER: WORLD™
MONSTER HUNTER: WORLD™ Digital Deluxe Edition
MONSTER OF THE DEEP: FINAL FANTASY XV
NARUTO SHIPPUDEN: Ultimate Ninja STORM
NARUTO SHIPPUDEN: Ultimate Ninja STORM 2
NARUTO SHIPPUDEN: Ultimate Ninja STORM 3 Full B…
NARUTO SHIPPUDEN: Ultimate Ninja STORM 4
NARUTO SHIPPUDEN: Ultimate Ninja STORM 4 Road t…
NARUTO SHIPPUDEN: Ultimate Ninja STORM Legacy
NARUTO SHIPPUDEN: Ultimate Ninja STORM Trilogy
NARUTO STORM 4 – Season Pass
NARUTO STORM 4 : Road to Boruto Expansion
NAtURAL DOCtRINE
NECROPOLIS: A Diabolical Dungeon Delve
NieR: Automata™
NieR:Automata™ 3C3C1D119440927
Nights of Azure 2: Bride of the New Moon
Nioh
Nioh – Bloodshed's End
Nioh – Complete Edition
Nioh – Defiant Honour
Nioh – Dragon of the North
Nioh Season Pass
Nitroplus Blasterz: Heroines Infinite Duel
NOBUNAGA'S AMBITION: Sphere of Influence – Asce…
Odin Sphere Leifthrasir
OKAGE: Shadow King
OKAMI HD
Omega Quintet
One Piece Burning Blood
ONE PIECE BURNING BLOOD – Gold Edition
ONE PIECE BURNING BLOOD – GOLD Movie Pack 1
ONE PIECE BURNING BLOOD – GOLD Movie Pack 2
ONE PIECE BURNING BLOOD – Gold Pack
One Piece Burning Blood – PREORDER BONUS
One Piece Burning Blood – WANTED PACK
ONE PIECE BURNING BLOOD – Wanted Pack 2
One Piece Pirate Warriors 3
One Piece Pirate Warriors 3 – DLC Pack 1
One Piece Pirate Warriors 3 – DLC Pack 2
One Piece Pirate Warriors 3 – Gold Edition
ONE PIECE Unlimited World Red: Deluxe Edition
Onechanbara Z2: Chaos
PAC-MAN 256
PAC-MAN™ CHAMPIONSHIP EDITION 2
PaRappa The Rapper 2
PaRappa the Rapper Remastered
PaRappa the Rapper, LocoRoco, Patapon Remaster …
PaRappa The Rapper™ – Original Soundtrack
Patapon™ Remastered
Persona 5
Persona 5 – Catherine Costume & BGM Special Set
Persona 5 – Izanagi & Izanagi Picaro Set
Persona 5 – Orpheus & Orpheus Picaro Set
Persona 5 – P4: Dancing All Night Costume & BGM…
Persona 5 – Persona 2 Costume & BGM Special Set
Persona 5 – Persona 3 Costume & BGM Special Set
Persona 5 – Persona 4 Arena Ultimax Costume & B…
Persona 5 – Persona 4 Costume & BGM Special Set
Persona 5 – Raidou Kuzunoha Costume & BGM Speci…
Persona 5 – Shin Megami Tensei if… Costume & …
Persona 5 – Shin Megami Tensei IV Costume & BGM…
Persona 5 – SMT: Persona Costume & BGM Special …
Persona 5: Costume & BGM Bundle
Persona 5: Persona Bundle
Persona 5: Ultimate Edition
PSYCHO-PASS: Mandatory Happiness
Rabi-Ribi
Raiden V: Director's Cut
Resident Evil
Resident Evil 0
Resident Evil 0 Complete Costume Pack
resident evil 4
RESIDENT EVIL 5
Resident Evil 6
RESIDENT EVIL 7 biohazard Season Pass
Resident Evil Code: Veronica X
RESIDENT EVIL REVELATIONS
Resident Evil Revelations 1 & 2 Bundle
Resident Evil Revelations 2 – Season Pass
Resident Evil Revelations 2 Deluxe Edition
Resident Evil Triple Pack
Resident Evil: Deluxe Origins Bundle
Revenant Saga
Rise of the Kasai
Rogue Galaxy™
Romance of The Three Kingdoms 13
Romancing SaGa 2
Root Letter
Saint Seiya: Soldiers' Soul
SAMURAI SHODOWN V SPECIAL
SAMURAI SHODOWN VI™
SAMURAI WARRIORS 4 Empires
SAMURAI WARRIORS 4-II
SAMURAI WARRIORS: Spirit of Sanada
SAO Ordinal Scale Pack
SAO Origins Pack
School Girl/Zombie Hunter
SENRAN KAGURA ESTIVAL VERSUS
SENRAN KAGURA Peach Beach Splash
SENRAN KAGURA Peach Beach Splash Sexy Soaker Ed…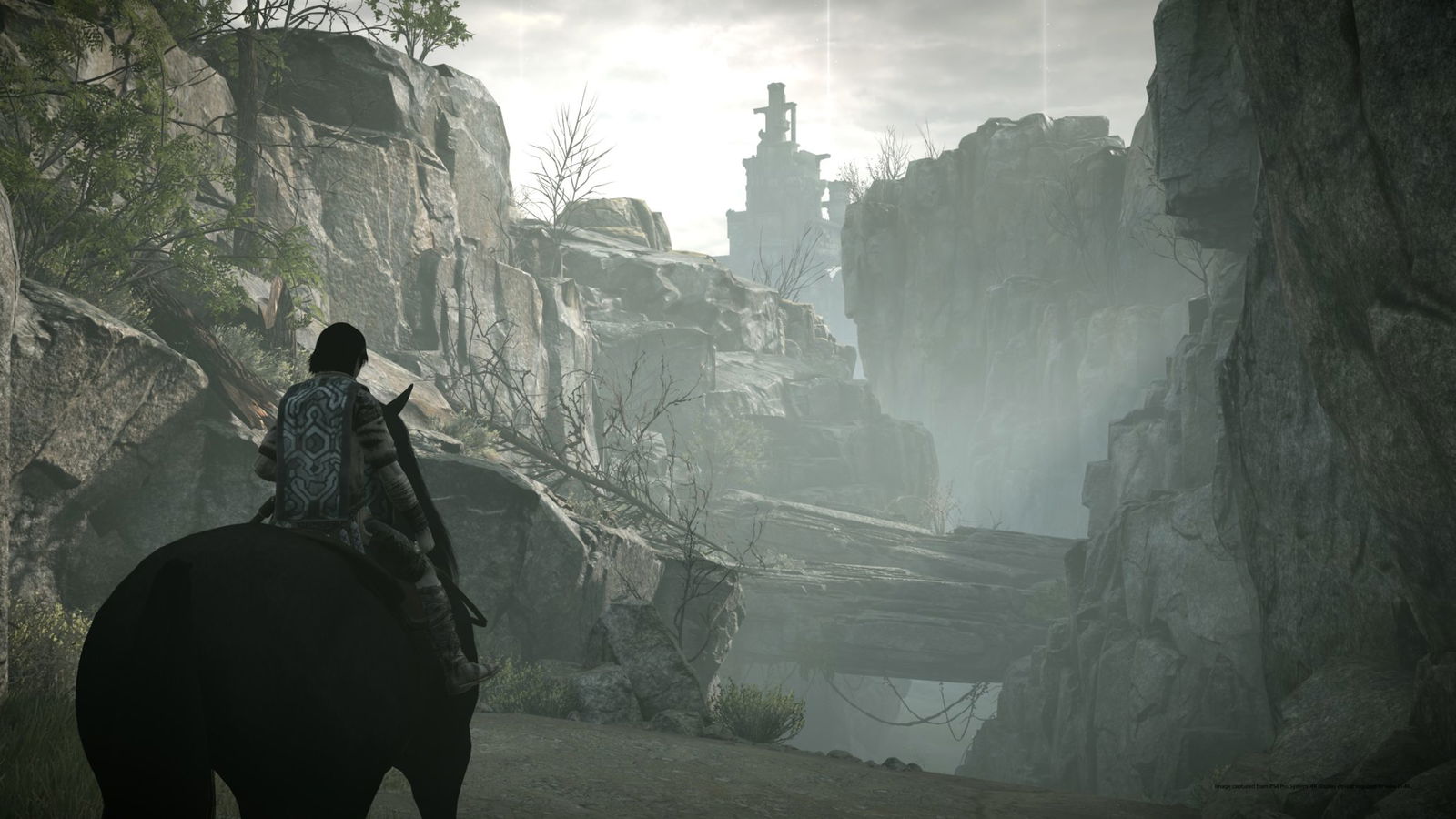 Shadow of the Colossus™
Shadow of the Colossus™ Wander's Pack
Shadow Tactics: Blades of the Shogun
Shikamaru's Tale Extra Scenario Pack
SONIC FORCES™ Digital Bonus Edition
STAR OCEAN: IAF DIGITAL EDITION
Star Ocean® Till The End Of Time™
STAR OCEAN™ – THE LAST HOPE -™ 4K & Full HD…
SteinsGate 0
Street Fighter V – Season 1 Character Pass
Street Fighter V – Season 2 Character Pass
STREET FIGHTER V ARCADE EDITION
STREET FIGHTER V Season 3 Character Pass
STRIDER
Summon Night 6: Lost Borders
Sword Art Online Hollow Realization The One who…
Sword Art Online Re: Hollow Fragment
Sword Art Online: Hollow Realization
Sword Art Online: Hollow Realization – Season P…
Sword Art Online: Hollow Realization Deluxe Edi…
Sword Art Online: Hollow Realization Tuner of C…
Sword Art Online: Lost Song
Tales of Berseria
Tales of Berseria – Adventure Items super pack
Tales of Berseria – Attachment Set
Tales of Berseria – High School Costume Pack
Tales of Berseria – Idolm@ster Costumes set
Tales of Berseria – Japanese, Fairy and Menager…
Tales of Berseria – Maid/Butler Costumes Set
Tales of Berseria – Pirate Costumes Set
Tales of Berseria – Summer Holiday Costume Pack
Tales of Legacy Bundle
Tales of Zestiria – Adventure Items
Tales of Zestiria – Alisha's Story Additional C…
Tales of Zestiria – Attachments Set
Tales of Zestiria – Digital Standard Edition
TEKKEN 7
TEKKEN 7 – DLC3: NOCTIS LUCIS CAELUM PACK
TEKKEN 7 – Season Pass
TEKKEN 7 Deluxe Edition
TEKKEN 7 DLC 1 Ultimate TEKKEN BOWL & Additiona…
TEKKEN 7 DLC 2 Geese Howard Pack
TEKKEN 7 Eliza Character
The Disney Afternoon Collection
THE KING OF FIGHTERS 2000™
THE KING OF FIGHTERS XIV
THE KING OF FIGHTERS XIV – New Fighters Pack
THE KING OF FIGHTERS XIV – SPECIAL ANNIVERSARY …
THE LAST BLADE 2
The Last Guardian™
The Last Guardian™ Soundtrack Composer's Ch…
The Mark of Kri
The Seven Deadly Sins: Knights of Britannia
The Silver Case
The Sound Four Extra Playable Characters Pack
Tokyo Twilight Ghost Hunters: Daybreak Special …
Tokyo Xanadu eX+
Touhou Double Focus
Touhou Genso Rondo: Bullet Ballet
Touhou Genso Wanderer
Touhou Kobuto V: Burst Battle
Touhou: Scarlet Curiosity
Toukiden 2
Toukiden: Kiwami
ULTIMATE MARVEL VS. CAPCOM 3
Ultra Street Fighter™ IV
Umbrella Corps
Umbrella Corps Deluxe Edition
Utawarerumono: Mask of Deception
Utawarerumono: Mask of Truth
Valkyria Chronicles Remastered
Valkyria Revolution
WARRIORS ALL-STARS
WARRIORS OROCHI 3 Ultimate
Week 1 Mega Bundle
Week 2 Mega Bundle
Week 3 Mega Bundle
Week 4 Mega Bundle
White Day: A Labyrinth Named School
Wild Arms 3
Wild Guns™ Reloaded
WORLD OF FINAL FANTASY®
Yakuza Kiwami
Yakuza Zero
Yomawari: Midnight Shadows
Ys VIII: Lacrimosa of DANA
Yu-Gi-Oh! Legacy of the Duelist
Zero Escape: The Nonary Games
Zero Escape: Zero Time Dilemma