Sony ha presentado las nuevas ofertas de PlayStation Store en la segunda semana de rebajas del verano. Estas ofertas hacen un descuento de hasta un 60% en algunos juego de PlayStation 4, PlayStation 3 y PlayStation Vita.

Con esto añaden nuevos juegos a la promoción Totalmente digital, entre los que se incluyen Day of the Tentacle Remastered, Shadow Complex Remastered, Super Meat Boy, The Park y Unravel. Estas son las novedades:
101 Ways to Die
Amazing Discoveries In Outer Space
Axiom Verge
BADLAND: Game of the Year Edition
Bastion
Beach Buggy Racing
Bedlam
Brothers: a Tale of two Sons
CONTRAST
Crypt of the NecroDancer
Day of the Tentacle Remastered
Daylight
Defense Grid
Defense Grid 2
Don't Starve: Console Edition
Don't Starve: Console Edition + Reign of Giants Expansion
Don't Starve: Reign of Giants Console Edition
Dragon Fin Soup
Dungeon Defenders II Early Access Collector's Edition
Dungeon Defenders II Early Access Defender's Pack
Dungeon Defenders II Early Access Starter Pack
Dust: An Elysian Tail
Escape Goat 2
FEZ
FORCED: Slightly Better Edition
Four Kings Casino: All-In Starter Pack
Four Kings Casino: Double Down Starter Pack
Hand of Fate
How to Survive: Storm Warning Edition
Invisible, Inc. Console Edition
Layers of Fear
Loud on Planet X
Lumo
Mercenary Kings
MouseCraft
N Plus Plus (N++)
Never Alone (Kisima Ingitchuna)
Never Alone Arctic Collection
Never Alone: Foxtales
Nidhogg
Outlast
Outlast: Whistleblower
Oxenfree
Oxenfree – Game + Theme
Oxenfree – Game + Theme + Avatars
Peggle 2
Plague Inc: Evolved
PONCHO
Pumped BMX +
Pure Chess
Pure Chess Complete Bundle
Pure Hold'em World Poker Championship
Rebel Galaxy
Riptide GP2
Risk of Rain
Rogue Legacy
Screencheat
Shadow Complex Remastered
Shovel Knight
Slender: The Arrival
Stikbold!: A Dodgeball Adventure
Stories: The Path of Destinies
Styx: Master of Shadows
Super Meat Boy
Switch Galaxy Ultra
Terraria – PlayStation 4 Edition
Teslagrad
Tharsis
The Bridge
The Golf Club
The Park
The Stealth Inc 1 & 2 Ultimate-est Edition
The Swapper
The Swindle
Thomas Was Alone
Titan Attacks!
TowerFall Ascension
Transistor
Trials of the Blood Dragon
Trials of the Blood Dragon + OST
Trine 2: Complete Story
Trine 3: The Artifacts of Power
Trine Bundle
Trine Enchanted Edition
Trine Trilogy
Ultratron
Unravel
Vector Unit Racing Bundle
Velocity 2X
Volume
Wander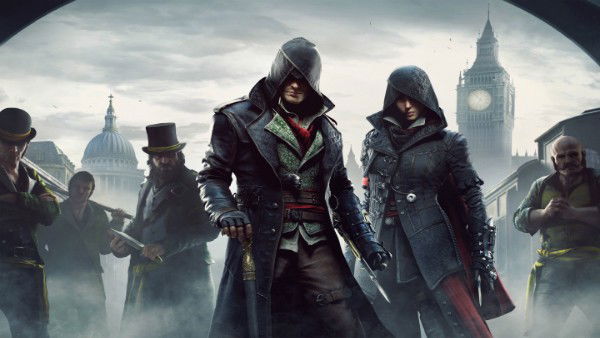 Esta es la lista de títulos en Rebajas de Verano cuyos descuentos terminan el 10 de agosto.
Assassin's Creed Syndicate Gold Edition
Bloodborne
Bloodborne : Game of the Year Edition
Chivalry: Medieval Warfare Ultimate Edition
Dead Island Definitive Collection
Dead Island Definitive Edition
Dead Island: Riptide Definitive Edition
Deadpool
Dying Light: The Following – Enhanced Edition
EA SPORTS UFC 2
FAR CRY 4 + FAR CRY PRIMAL BUNDLE
Far Cry Primal
FAR CRY PRIMAL – APEX EDITION
Plants vs. Zombies Garden Warfare 2
Plants vs. Zombies Garden Warfare 2: Deluxe Edition
Snoopy's Grand Adventure
Teenage Mutant Ninja Turtles : Mutants in Manhattan
The Amazing Spider-Man 2 Gold Edition (PS4)
The Last of Us Remastered
This War of Mine: The Little Ones
Tony Hawk's Pro Skater 5
Transformers: Rise of the Dark Spark Gold Edition
Uncharted : The Nathan Drake Collection
Until Dawn
Warframe : 170 Platinum
Warframe : 370 Platinum
WWE 2K16
WWE 2K16 Digital Deluxe Edition

A continuación te mostramos los títulos cuyos descuentos en las Rebajas de Verano concluyen el 17 de agosto.
Destiny: The Taken King – Digital Collector's Edition
Destiny : The Taken King – Legendary Edition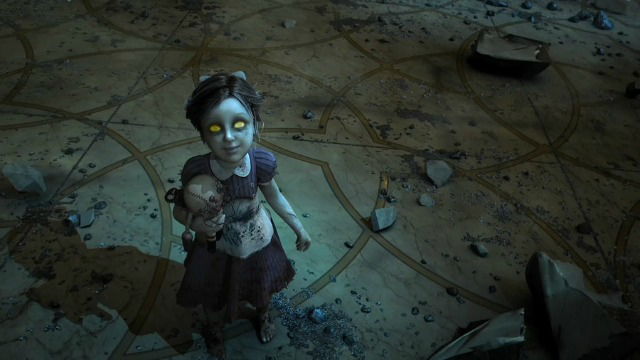 Hasta el 24 de agosto estos juegos tendrán su descuento de Rebajas de Verano disponible:
ACRO Templar Legacy Edition
Adam's Venture: Chronicles
Adam's Venture: Origins
Agatha Christie – The ABC Murders
Air Conflicts Vietnam Ultimate Edition
ArcaniA – The Complete Tale
Army of TWO The Devil's Cartel
Assassin's Creed Naval Edition
Assassin's Creed Triple Pack: Black Flag, Unity, Syndicate
Back to the Future: The Game – 30th Anniversary Edition
Back to the Future: The Game – 5 Game Series
Batman Arkham Collection
Batman Arkham Origins
Batman: Arkham Asylum
Batman: Arkham City
Batman: Arkham Knight
Batman: Arkham Origins Blackgate
Batman : Arkham Origins Blackgate – Deluxe Edition
Battleborn
Battleborn Digital Deluxe
Beyond Good & Evil HD
BEYOND: Two Souls
BigFest
BioShock
BioShock 2 Complete Pack
BioShock Infinite
BioShock Infinite: Complete Edition
BIOSHOCK TRILOGY PACK
Borderlands
Borderlands 2
Borderlands 2 Ultimate Edition
Borderlands Game Of The Year
Borderlands: The Handsome Collection
Borderlands: The Pre-Sequel
Borderlands: The Pre-Sequel Ultimate Edition
Borderlands 2
CAPTAIN MORGANE AND THE GOLDEN TURTLE
Casey Powell Lacrosse 16
Child of Light
Corpse Party
Corpse Party: Book of Shadows
Crysis 2
Crysis 2 Maximum Edition
CRYSIS 3
Darksiders II Deathinitive Edition
Dead Island
Dead Island Franchise Pack
Dead Island Game of the Year Edition Bundle
Dead Island Riptide
Dead Island Riptide Complete Edition
Destiny: The Taken King
DiRT Rally
DIVINITY ORIGINAL SIN – ENHANCED EDITION
DOOM 3 BFG Edition
DOOM Classic Complete
Dragon Age : Inquisition
Dragon Age : Inquisition – Game of the Year Edition
Dragon Age : Inquisition Deluxe Edition
Dragon Age : Inquisition Deluxe Edition Upgrade
DUCATI – 90th Anniversary
Dungeon Hunter: Alliance
EA SPORTS NBA LIVE 16
EA SPORTS NHL 16
EA SPORTS NHL Legacy Edition
EA SPORTS Rory McIlroy PGA TOUR
Escape Dead Island
Fallout 4
FAR CRY 3 + FAR CRY 4
FIFA 16
FIFA 16 Deluxe Edition
FIFA 16 Super Deluxe Edition
Game of Thrones – Season Pass
God of War: Ascension Ultimate Edition
Goosebumps: The Game
Grand Theft Auto V & Great White Shark Cash Card Bundle
Grand Theft Auto V & Megalodon Shark Cash Card Bundle
Grand Theft Auto V & Whale Shark Cash Card Bundle
GRID 2 Reloaded
GTA IV: The Complete Edition
Handball 16
HASBRO FAMILY FUN PACK
Heavy Rain
Hot Wheels: World's Best Driver
htoLNiQ: The Firefly Diary – Full Game
Jetpack Joyride
Jurassic Park: The Game
Just Cause 2
Just Cause 2 Ultimate Edition
Just Cause 3
Just Cause 3 XL Edition
Just Cause
Killzone Mercenary
Kingdoms of Amalur: Reckoning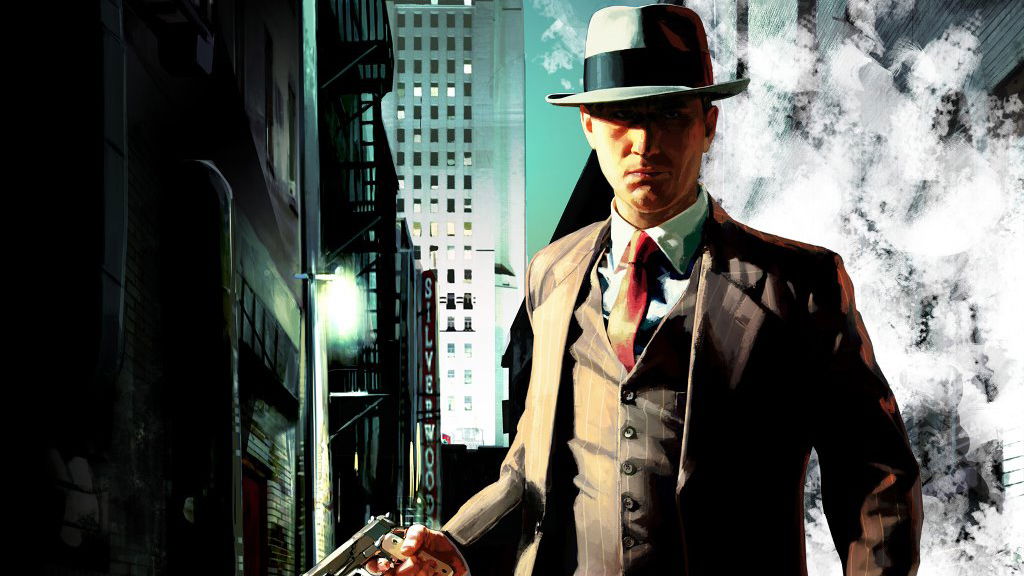 LA Noire Complete Edition
La-Mulana EX
LEGO Legends of Chima Laval's Journey
LEGO Harry Potter : Years 5-7
LEGO Jurassic World
LEGO Marvel's Avengers Deluxe Edition
LEGO Marvel's Avengers
LEGO Ninjago : Nindroids
LEGO Ninjago : Shadow of Ronin
Lemmings Touch
Looney Tunes Galactic Sports
Lord of the Rings: War in the North
Masquerade: The Baubles of Doom
Mass Effect 3
Mass Effect
Mass Effect 2
Mass Effect Trilogy
Max Payne 3
Max Payne 3 Complete
MegaTagmension Blanc + Neptune VS Zombies
Midnight Club L.A. Remix
Midnight Club Los Angeles Complete Edition
Minecraft: Story Mode – Season Pass Deluxe
Mirror's Edge
MLB 16 The Show 16 Digital Deluxe Edition
MLB The Show 16
MLB The Show 16 MVP Edition
Monopoly Deal
Monopoly Family Fun Pack
MONOPOLY PLUS
Monster Jam Battlegrounds
Mortal Kombat
Mortal Kombat X
Mortal Kombat XL
Mortal Kombat
Murdered: Soul Suspect
Murdered: Soul Suspect
MX vs. ATV Supercross Encore
MXGP2 – Special Edition
N.E.R.O.: Nothing Ever Remains Obscure
Need for Speed
Need for Speed Deluxe Edition
Oreshika : Tainted Bloodlines
Organic Panic
PAYDAY 2: CRIMEWAVE EDITION.
PES 2016 Anniversary Edition Bundle
Phineas and Ferb: Day of Doofenshmirtz
PlayStation Vita Pets
Professional Farmer 2017
Project CARS – Digital Edition
Project CARS – Game of the Year Edition
R.B.I. Baseball 16
Ragnarok Odyssey ACE
Rambo The Video Game
RDR & Undead Nightmare Bundle
RDR Undead Nightmare
Red Dead Redemption
Republique
Rugby 15
Rugby World Cup 2015
'Sam & Max' The Devil's Playhouse
Sam & Max: Beyond Time & Space
Sébastien Loeb Rally EVO
Sébastien Loeb Rally EVO – Special Edition
Severed
Sid Meier's Civilization Revolution 2 Plus
Sniper Elite 3
Sniper Elite 3 ULTIMATE EDITION
SPACE HULK
Spec Ops: The Line
Spider-Man : Shattered Dimensions
Spy Hunter Full Game
SSX
STAR WARS Battlefront
STAR WARS Battlefront Deluxe Edition
STAR WARS Battlefront Ultimate Edition
Stranger of Sword City
Strong Bad's Cool Game for Attractive People
SUPERBEAT XONiC
Tales from the Borderlands – Season Pass
Tales of Monkey Island – Full Series
Teenage Mutant Ninja Turtles: Out of the Shadows
Teenage Mutant Ninja Turtles : Danger of the Ooze
Tetris Ultimate
The Amazing Spider-Man 2 Gold Edition (PS3)
The Amazing Spider-Man Franchise Pack
The Amazing Spider-Man Gold Edition
The Amazing Spider-Man
The Bureau: XCOM Declassified
The Crew
The Crew Wild Run
The Crew Wild Run Complete Edition
The Crew Wild Run Edition
The Darkness II
The Evil Within
The Heavy Rain & BEYOND: Two Souls Collection
The Legend of Korra
The Muppets Movie Adventures
The Telltale Games Collection
The Walking Dead – Season Pass
The Walking Dead: Michonne – A Telltale Miniseries
THE WALKING DEAD: MICHONNE – EPISODE 1
The Walking Dead: Season Two
The Walking Dead: Season Two – SEASON PASS
The Walking Dead: The Complete First Season
The Witcher 3: Wild Hunt
The Witcher 3: Wild Hunt Game + Expansion Pass
The Wolf Among Us
The Wolf Among Us – Season Pass
The Wolf Among Us – The Complete First Season
Tony Hawk's Pro Skater 5
Transformers Franchise Pack
Trials Fusion
Trials Fusion The Awesome MAX Edition
TRIVIAL PURSUIT LIVE!
Uncharted: Golden Abyss
Valiant Hearts: The Great War
Velocity Ultra
WRC 5 eSports Edition
WRC 5 FIA World Rally Championship
XBLAZE CODE : EMBRYO
XCOM : Enemy Unknown Plus
XCOM : Enemy Within
ZOMBI
Zombie Army Trilogy