La industria del videojuego está revolucionada por el inminente comienzo del Electronic Entertainment Expo o E3 2018 de Los Ángeles, pues en esta importantísima feria todas las grandes compañías del sector se reúnen para ofrecer sus novedades para los próximos meses. Sin embargo también es un gran escaparate para que los usuarios de cada plataforma se hagan con videojuegos ya lanzados a un mejor precio que nunca.
Eso es precisamente lo que ha querido hacer Sony con sus Days of Play, una nueva oleada de ofertas que dará comienzo mañana mismo, viernes 8 de junio, y se extenderá hasta el próximo lunes 18 de junio, por lo que a lo largo de toda la feria angelina los usuarios de PlayStation 4 podrán hacerse con una enorme selección de videojuegos a grandes precios, aprovechando el hype que se cree durante la conferencia de Sony.
No solo podremos encontrar grandes exclusivos de la plataforma de reciente lanzamiento como God of War o Shadow of the Colossus, sino que también multiplataformas como Assassin's Creed: Origins o Call of Duty WWII estarán presentes en el listado. Por si fuera poco también podremos encontrar todo tipo de juegos para PlayStation VR y contenidos descargables para tus títulos preferidos.
Sin más dilación te dejamos con la lista al completo de videojuegos que sufrirán una rebaja en PlayStation Store en los próximos días advirtiéndote, eso sí, de que todavía no se sabe de cuánto será el descuento ni cuál será el precio al que podamos comprar todos y cada uno de estos juegos. ¿Cuáles has anotado ya en tu lista de futuribles?
God of War Digital Deluxe Edition
Grand Theft Auto V
Megalodon Shark Cash Card
Far Cry 5
Far Cry 5 Deluxe Edition
Far Cry 5 Gold Edition
Battlefield 1 Revolution
Battlefield 1 Premium Pass
Battlefield Anniversary Bundle (1, 4, HL & Premium)
Assassin's Creed Origins
Assassin's Creed Origins – DELUXE EDITION
Assassin's Creed Origins – GOLD EDITION
Assassin's Creed Origins – Season Pass
Need for Speed Payback
Need for Speed Payback – Deluxe Edition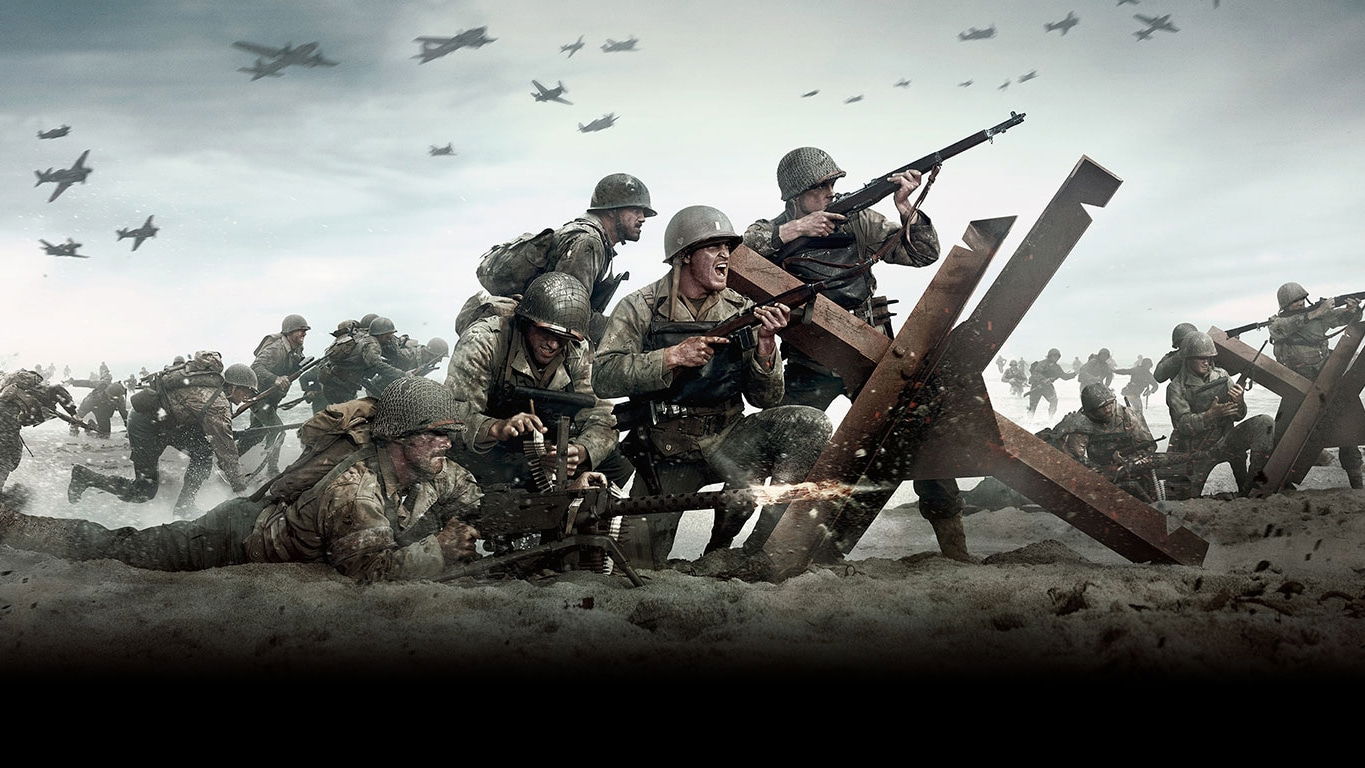 Call of Duty: WWII – Gold Edition
Call of Duty: WWII – Digital Deluxe
Call of Duty: WWII – Season Pass
Horizon Zero Dawn
Horizon Zero Dawn Complete Edition
Horizon Zero Dawn: The Frozen Wilds
Gran Turismo Sport
Gran Turismo Sport Digital Deluxe Edition
Shadow of the Colossus
MONSTER HUNTER: WORLD
MONSTER HUNTER: WORLD Digital Deluxe Edition
Burnout Paradise Remastered
The Sims 4
The Sims 4 Deluxe Party Edition
The Last of Us Remastered
STAR WARS Battlefront II
EA SPORTS UFC 3
EA SPORTS UFC 3 Deluxe Edition
Mortal Kombat X
Mortal Kombat XL
Dying Light
Dying Light: The Following – Enhanced Edition
TOM CLANCY'S RAINBOW SIX SIEGE
Tom Clancy's Rainbow Six Siege Advanced Edition
Tom Clancy's Rainbow Six Siege Gold Edition
NBA 2K18
NBA 2K18 Legend Edition
NBA 2K18 Legend Edition Gold
TEKKEN 7
TEKKEN 7 Deluxe Edition
Just Cause 3
Just Cause 3 XL Edition
Just Cause 3: Air, Land & Sea Expansion Pass
Bloodborne
Bloodborne: Game of the Year Edition
Bloodborne The Old Hunters
The Witcher 3: Wild Hunt
The Witcher 3: Wild Hunt – Game of the Year Edition
The Witcher 3: Wild Hunt Expansion Pass
DOOM
DOOM® VFR
DRAGON BALL XENOVERSE 2
DRAGON BALL XENOVERSE 2 DELUXE EDITION
Destiny 2 – Game + Expansion Pass Bundle
Destiny 2 – Expansion Pass
Yakuza 6: The Song of Life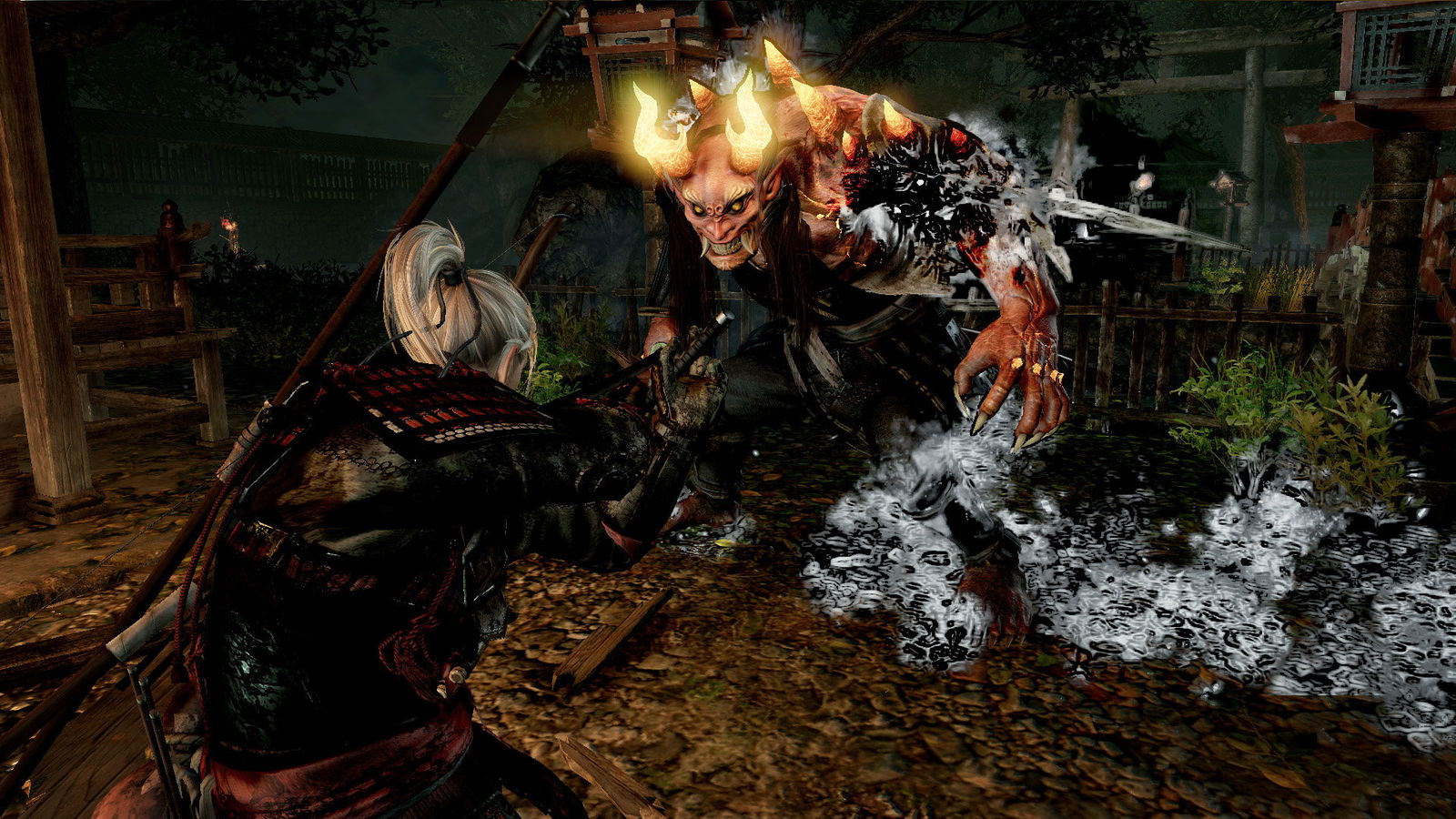 Nioh
Nioh – Complete Edition
Nioh Season Pass
Borderlands: The Handsome Collection
The Last Guardian
Batman: Arkham Knight
Batman: Arkham Knight Premium Edition
Batman: Return to Arkham
Batman: Arkham VR
Assassin's Creed The Ezio Collection
Assassin's Creed Origins – The Hidden Ones
Assassin's Creed Origins – DELUXE PACK
Assassin's Creed Rogue Remastered
RESIDENT EVIL 7 biohazard
RESIDENT EVIL 7 biohazard Gold Edition
RESIDENT EVIL 7 biohazard Season Pass
PlayStation VR Worlds
FOR HONOR STANDARD EDITION
FOR HONOR DELUXE EDITION
FOR HONOR GOLD EDITION
FOR HONOR SEASON PASS
EA SPORTS NHL® 18 Standard Edition
EA SPORTS NHL® 18 Young Stars Deluxe Edition
Uncharted: El Legado Perdido
UNCHARTED 4: El Desenlace del Ladrón Digital Edition
Uncharted: The Nathan Drake Collection
GTAV & Criminal Enterprise Starter Pack Bundle
GTAV, Starter Pack & 1. Great White Shark Card Bundle
GTAV, Starter Pack & 2. Whale Shark Card Bundle
GTAV, Starter Pack & 3. Megalodon Shark Card Bundle
Fallout 4: Game of the Year Edition
Madden NFL 18
BEYOND: Two Souls
The Heavy Rain & BEYOND: Two Souls Collection
Heavy Rain
Final Fantasy XV Royal Edition
Final Fantasy XV Royal Pack
WWE 2K18
WWE 2K18 Digital Deluxe Edition
ARK Park
WipEout Omega Collection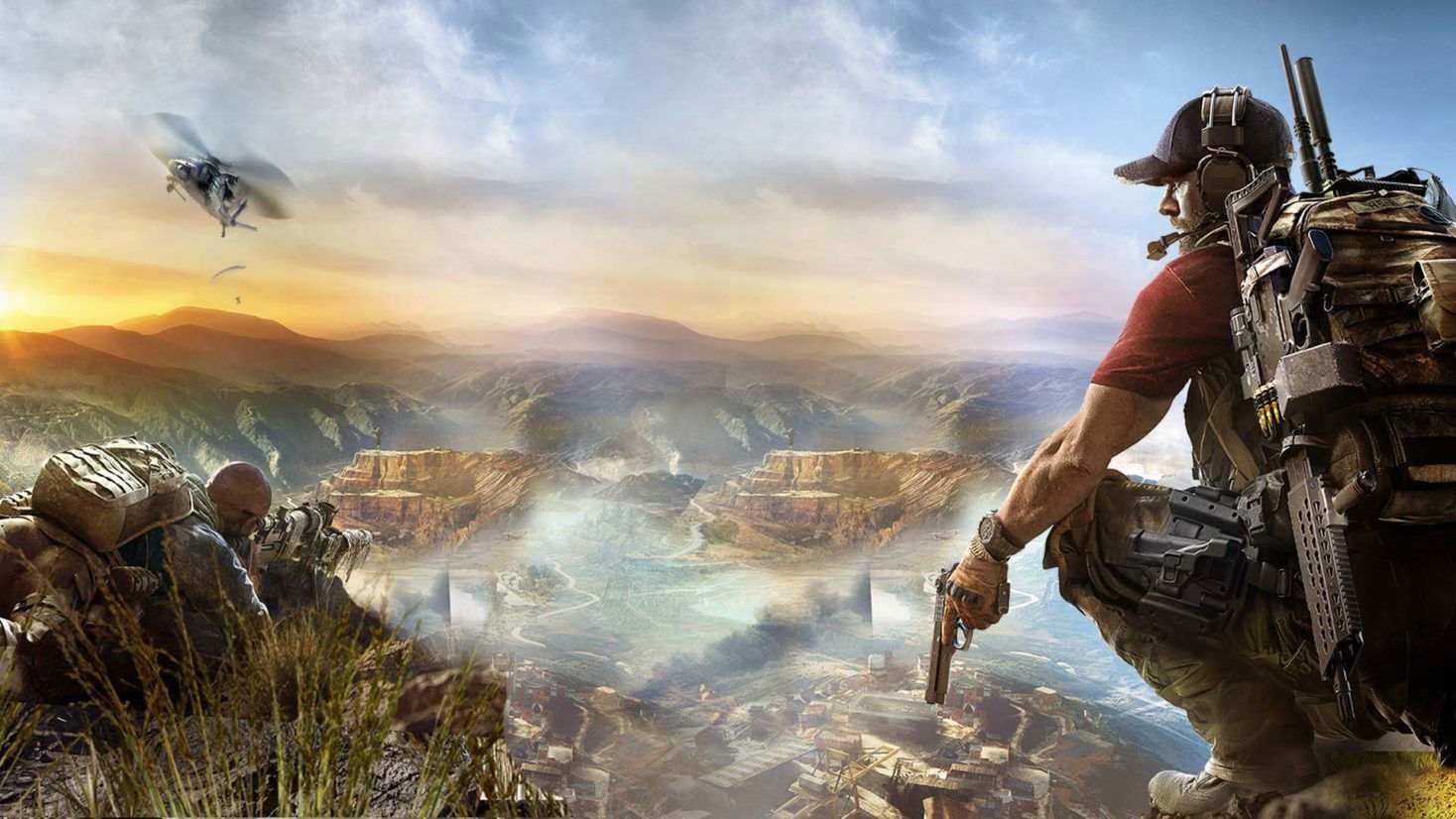 Tom Clancy's Ghost Recon Wildlands – Standard Edition
Tom Clancy's Ghost Recon Wildlands – Deluxe Edition
Tom Clancy's Ghost Recon Wildlands – Gold Edition
Tom Clancy's Ghost Recon Wildlands – Season Pass
Robinson: The Journey
The Witcher 3: Wild Hunt – Blood and Wine
The Witcher 3: Wild Hunt – Hearts of Stone
Ratchet & Clank
Hidden Agenda
South Park: The Fractured but Whole
South Park: The Fractured but Whole – Gold Edition
South Park: The Fractured but Whole – Season Pass
Wolfenstein II: The New Colossus
Wolfenstein II: The New Colossus Digital Deluxe Edition
Knowledge is Power
The Evil Within 2
DRIVECLUB VR
The Sims 4 Bundle
The Sims 4 City Living
The Sims 4 Cool Kitchen Stuff
The Sims 4 Deluxe Party Edition Upgrade
The Sims 4 Dine Out
The Sims 4 Luxury Party Stuff
The Sims 4 Perfect Patio Stuff
The Sims 4 Romantic Garden Stuff
The Sims 4 Vampires
The Sims 4 Vintage Glamour Stuff
The Telltale Batman Bundle
The Telltale Mega Collection
The Telltale Games Collection
The Telltale Undead Survival Bundle
The Walking Dead Collection – The Telltale Series
Life is Strange: Before the Storm Complete Season
Life is Strange: Before the Storm Deluxe Edition
Until Dawn: Rush of Blood
Until Dawn
Surgeon Simulator A&E + I Am Bread
Surgeon Simulator: Anniversary Edition
Surgeon Simulator: Experience Reality
Arizona Sunshine
Everybody's Golf
Eagle Flight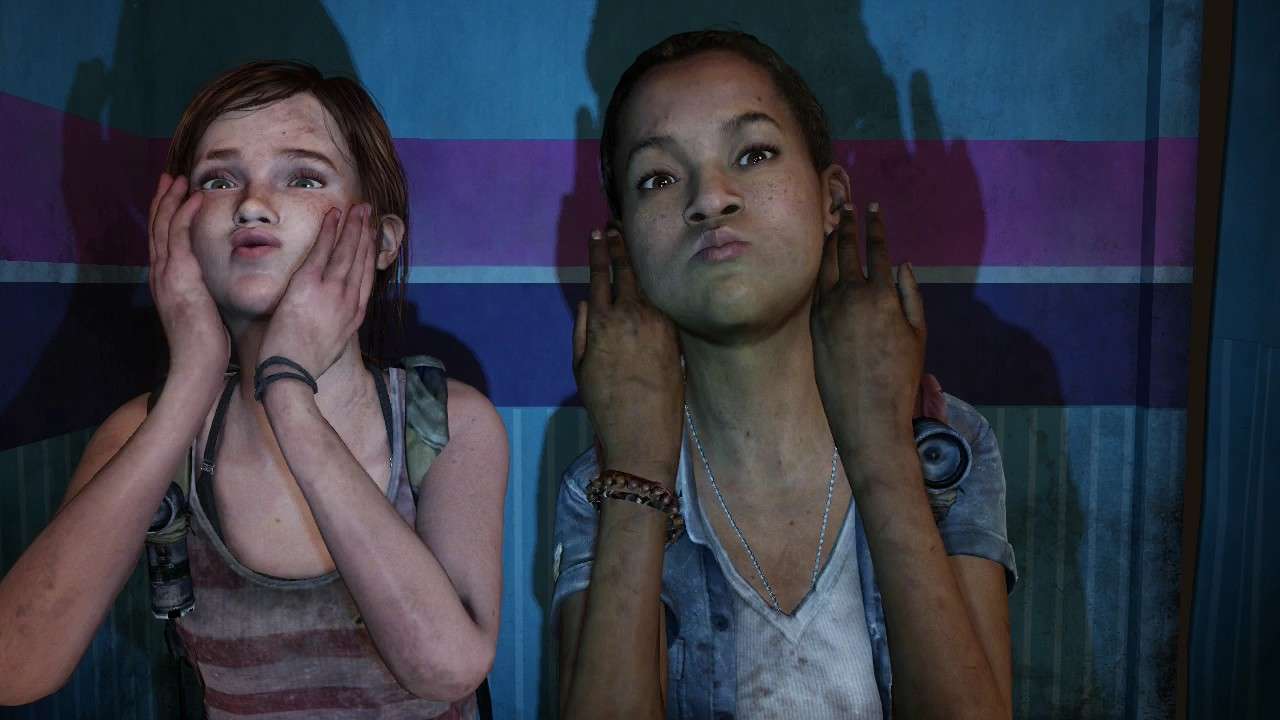 The Last of Us: Left Behind
I am Bread
Paranormal Activity: The Lost Soul
Farpoint
Wolfenstein II: The Diaries of Agent Silent Death
Sprint Vector
Star Trek: Bridge Crew
Thumper
I Expect You To Die
Need for Speed Ultimate Bundle (Rivals / 2015 / Payback – all deluxe editions)
Here They Lie
Keep Talking and Nobody Explodes
RIGS Mechanized Combat League
FRANTICS
The Inpatient
That's You!
Carnival Games VR
Carnival Games VR: Alley Adventure
EVE: Valkyrie
Deluxe Kit
Bravo Team
Tumble VR
Just Cause 3 Bavarium Sea Heist
Just Cause Mech Land Assault
Just Cause Sky Fortress
Raw Data
MLB The Show 18
MLB The Show 18 Digital Deluxe Edition
MLB The Show 18 MVP Edition
Warframe: PS4 Obsidian Azura Collection
Warframe: Starter Pack
Super Stardust Ultra
Super Stardust Ultra VR
Apollo 11 VR
Planet of the Apes: Last Frontier
Megaton Rainfall
The Assembly
Sparc
Perfect
Nioh – Bloodshed's End
Nioh – Defiant Honour
Nioh – Dragon of the North
Hustle Kings Mega Pack
Hustle Kings VR
Don't Knock Twice
The Solus Project
NBA 2KVR Experience
Planet of the Apes: Last Frontier – Team Ape Bundle
Shooty Fruity
StarBlood Arena
Bloody Zombies
The BioWare Bundle (MEA & DQI)
Time Carnage