The Walking Dead: The Telltale Series Collection llega para recopilar todos los capítulos de estos videojuegos en los que hemos tenido que tomar duras decisiones en pleno apocalipsis zombi. Una oportunidad vivir el fin del mundo como nunca antes lo habíamos vivido y un recopilatorio que no puede faltar si eres aficionado de este universo donde los no muertos dominan la Tierra.
Pero claro, entre tantas decisiones y huidas de los zombis es posible que algún logro o trofeo del juego se te haya escapado. No te preocupes, hoy dedicamos nuestra sección de galardones virtuales a The Walking Dead: The Telltale Series Collection. Una pequeña ayuda entre tanto mar de sangre y disparos para que puedas disfrutar al completo de este videojuego que hará que pases unas navidades repletas de tensión. ¿Preparado para el fin del mundo?
Trofeos bronce:
Everything's Going to be Okay
Completa Episodio 1:»A New Day»
It's not stealing if you need it
Completa Episodio 2: «Starved For Help»
Lend Me Your Ears
Completa Episodio 3: «Long Road Ahead»
Penultimate
Completa Episodio 4: «Around Every Corner»
What Remains
Completa Episodio 5: «No Time Left»
Chain Gang
Completa el Capítulo de Vince
Abandoner
Completa el Capítulo de Wyatt
Friends Like These
Completa el Capítulo de Russell
Who Goes There?
Completa el Capítulo de Bonnie
Paradise Lost
Completa el Capítulo de Shel
Loose Ends
Completa el Epílogo
Two out of Three
Haz una decisión de la única manera correcta
Reunited
Encuentra a un viejo amigo
Split Decision
Completa el Episodio 1: «All That Remains»
Reunión
Completa el Episodio 2: «A House Divided»
Eye of the Storm
Completa el Episodio 3: «In Harm's Way»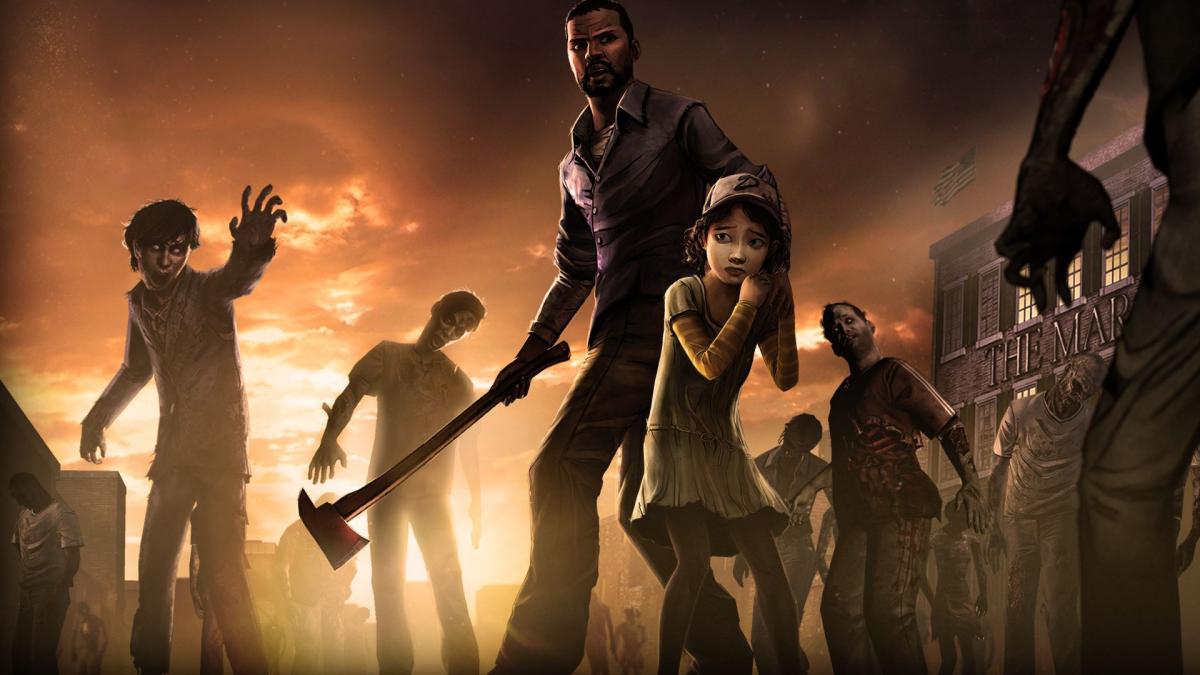 Beyond the Trees
Completa el Episodio 4: «Amid the Ruins»
All The Dead Lie Down
Completa el Episodio 5: «No Going Back»
Family Road Trip
Completa el Capítulo 1 del Episodio 1 de la Temporada 3
Unexpected Guests
Completa el Capítulo 2 del Episodio 1 de la Temporada 3
In Her Charge
Completa el Capítulo 3 del Episodio 1 de la Temporada 3
Deal Gone Bad
Completa el Capítulo 4 del Episodio 1 de la Temporada 3
A Hard Goodbye
Completa el Capítulo 5 del Episodio 1 de la Temporada 3
To The Rescue
Completa el Capítulo 6 del Episodio 1 de la Temporada 3
Bloody Business
Completa el Capítulo 1 del Episodio 2 de la Temporada 3
Enemy at the Gates
Completa el Capítulo 2 del Episodio 2 de la Temporada 3
On the Road Again
Completa el Capítulo 3 del Episodio 2 de la Temporada 3
Breaking Through
Completa el Capítulo 4 del Episodio 2 de la Temporada 3
Rough Justice
Completa el Capítulo 5 del Episodio 2 de la Temporada 3
In the City
Completa el Capítulo 6 del Episodio 2 de la Temporada 3
Southern Hospitality
Completa el Capítulo 1 del Episodio 3 de la Temporada 3
Building for Tomorrow
Completa el Capítulo 2 del Episodio 3 de la Temporada 3
Shots Fired
Completa el Capítulo 3 del Episodio 3 de la Temporada 3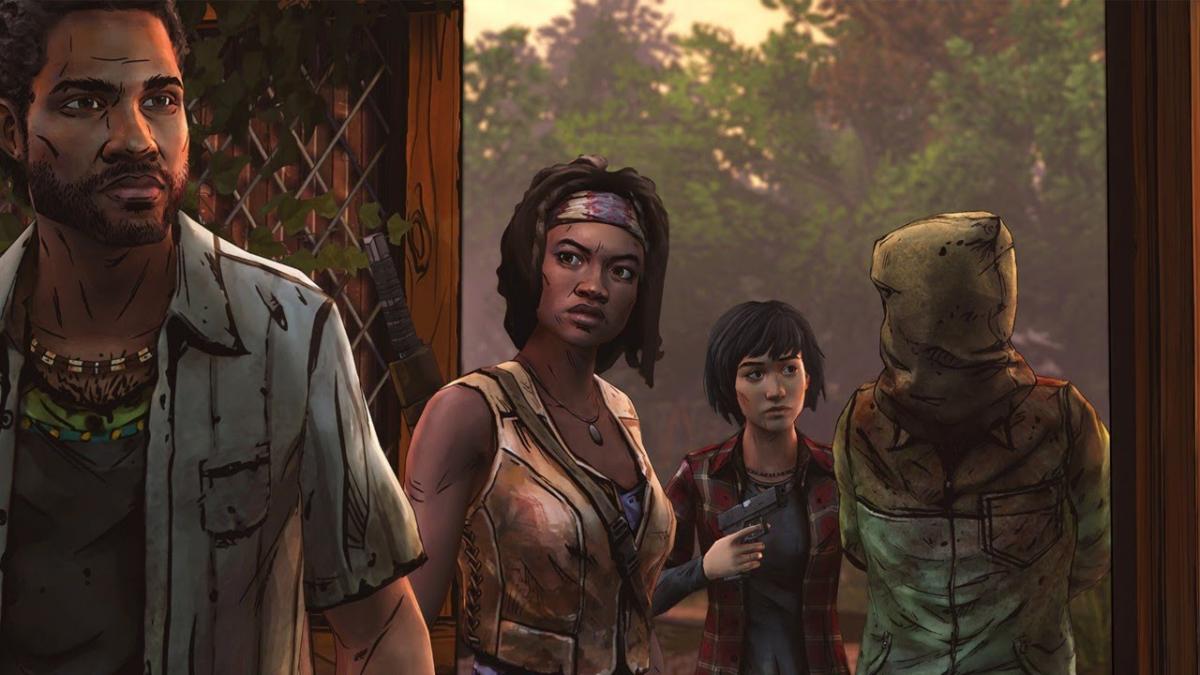 Divine Intervention
Completa el Capítulo 4 del Episodio 3 de la Temporada 3
Crime and Punishment
Completa el Capítulo 5 del Episodio 3 de la Temporada 3
Close to the Edge
Completa el Capítulo 6 del Episodio 3 de la Temporada 3
Faces in the Crowd
Completa el Capítulo 1 del Episodio 4 de la Temporada 3
Across the Water
Completa el Capítulo 2 del Episodio 4 de la Temporada 3
Prayers for the Dead
Completa el Capítulo 3 del Episodio 4 de la Temporada 3
Blood for Blood
Completa el Capítulo 4 del Episodio 4 de la Temporada 3
Smoke and Fire
Completa el Capítulo 5 del Episodio 4 de la Temporada 3
The Price of Justice
Completa el Capítulo 6 del Episodio 4 de la Temporada 3
Sole Survivors
Completa el Capítulo 1 del Episodio 5 de la Temporada 3
Promises and Lies
Completa el Capítulo 2 del Episodio 5 de la Temporada 3
Family Values
Completa el Capítulo 3 del Episodio 5 de la Temporada 3
Dark Victory
Completa el Capítulo 4 del Episodio 5 de la Temporada 3
Second Chances
Completa el Capítulo 5 del Episodio 5 de la Temporada 3
The Dawn Breaks
Completa el Capítulo 6 del Episodio 5 de la Temporada 3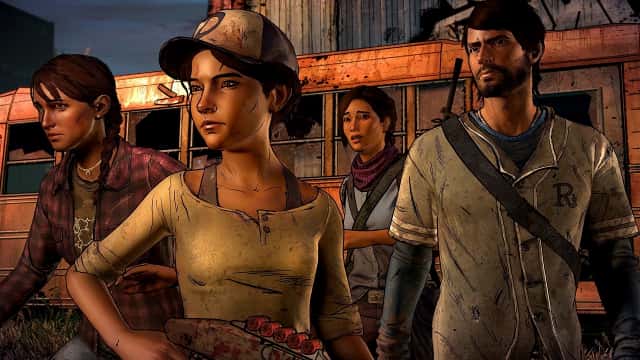 Trofeos oro:
Landfall
Completa el Episodio 1 con Michonne
Quiet Time
Completa el Episodio 2 con Michonne
Farewell
Completa el Episodio 3 con Michonne
Trofeo platino:
The Long Walk
Consigue el resto de trofeos del juego