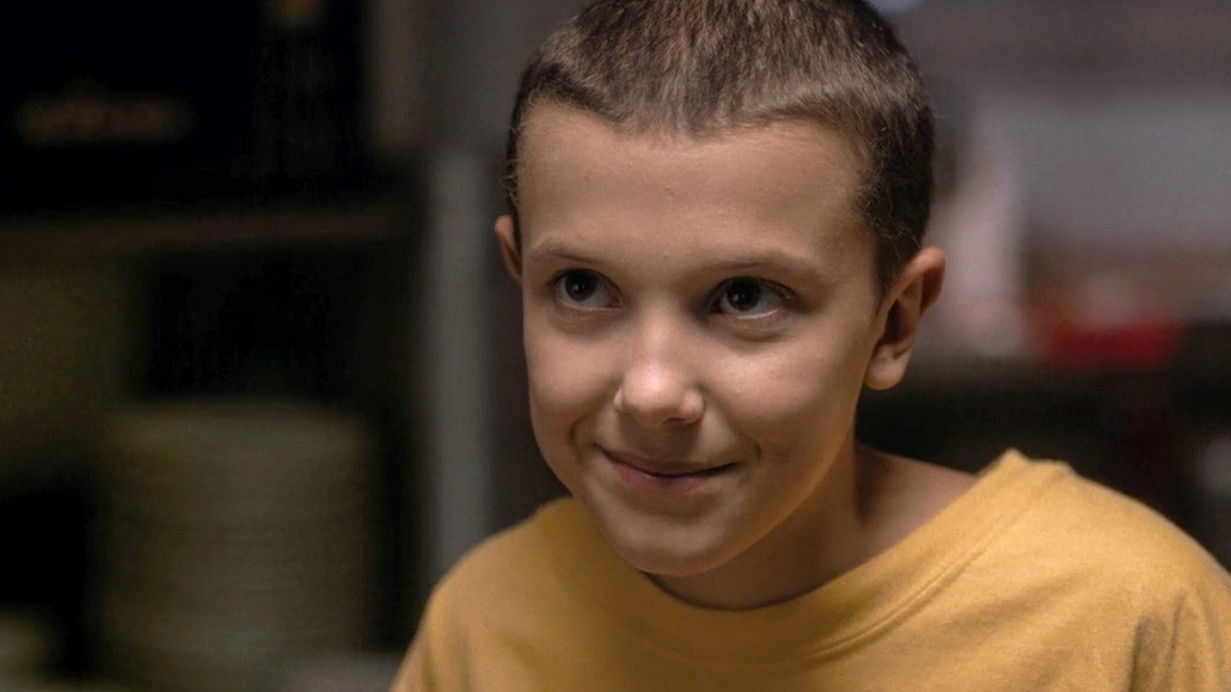 ATENCIÓN: Esta noticia contiene spoilers de la primera temporada de Stranger Things.
La serie revelación de la temporada veraniega, Stranger Things, podría haber empezado a rodar su segunda temporada. Sin embargo, los seguidores de la producción de Netflix siguen reflexionando en torno a la primera tanda de episodios, de la que los hermanos Duffer han comentado numerosos detalles en las últimas semanas.
Uno de esos fans ha compartido en Reddit un curioso dato de la primera temporada que apela directamente al personaje de Once, la pequeña que ha conquistado el corazón de los espectadores sin pronunciar apenas ninguna palabra en la mayoría de capítulos. Afortunadamente y gracias a este usuario ahora podemos saber cuántas palabras (en inglés) dijo, exactamente, durante la serie.
Aunque a continuación te dejamos todas y cada, te adelantamos que dijo un total de 246 palabras a lo largo de los ocho episodios, pese a que fue en el penútimo de ellos en el que pronunció una mayor cantidad, hasta 70. Curiosamente, once de ellas "gone", "ido" o "perdido" en castellano.
Episodio 1 – 3 palabras

Episodio 2 – 35 palabras

No.
Yes.
Night, Mike.
No.
No.
Bad.
Understand?
Pretty.
Promise?
Pop!
Papa!
Papa!
Papa!
No!
No!
No!
Papa!
No!
Papa!
Papa!
Papa!
Papa!
Papa!
Papa!
Mike.
Promise.
No.
Friend?
What is Friend?
Spit?
Will..
Hiding.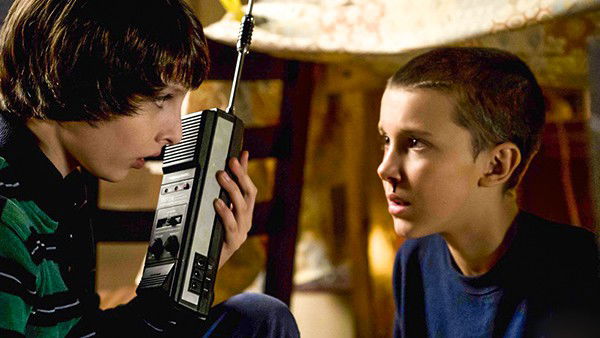 Episodio 3 – 47 palabras

Power lines?
Yes.
After school?
Three-one-five.
Three-one-five.
Three-one-five.
Three-one-five.
No!
No!
Papa!
Papa!
Papa!
Papa!
Papa!
Papa!
No!
Why did they hurt you?
Mike…
Friends tell the truth
Mouth breather?
Knucklehead?
Mike…
I understand.
Cool.
Here.
Hiding.
Mike…
Mike…
Episodio 4 – 13 palabras

Will.
Pretty.
Good.
Eleven.
Thank you.
Bad place.
Mouth breather.
Hurt him?
Listen?
Episodio 5 – 25 palabras

Upside down.
Right.
How far Papa?
The Bath?
Okay.
Mike.
Turn back.
I'm tired.
No
It's not.. It's not safe.
Stop!
Stop it!
Stop it!
Episodio 6 – 18 palabras

Yes, Papa.
Yes.
Mouth breather.
Papa!
Go.
Mike…
I'm sorry.
The gate… I opened it.
I'm the monster.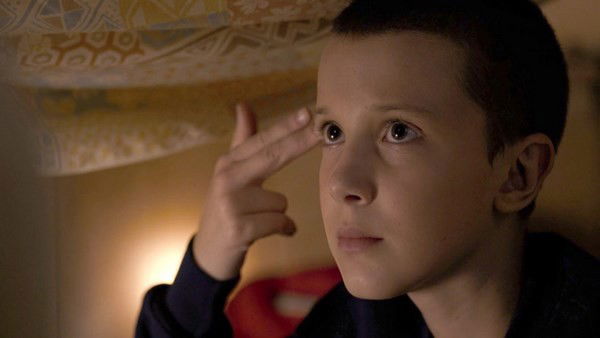 Episodio 7 – 70 palabras

Still pretty?
Yes?
Me too.
Friends… Friends don't lie.
I'm sorry too.
Yes.
Yes.
The upside down
I'm sorry.
I can't find them.
The Bath.
I can Find them.
In the Bath.
Yes.
Ready.
Barb?
Barbara?
Gone.
Gone.
Gone.
Gone.
Gone.
Gone.
Gone.
Gone.
Gone.
Gone.
Gone.
Castle byers.
Castle Byers.
Will.
Will?
Your mom, she's coming for you.
Just… Just hold on a Little Longer.
Will.
Will.
Will?
Will!
Episodio 8 – 35 palabras

No.
Yes.
Demogorgon.
What's "putting"?
Eggos?
Will you be like my Brother?
Why "No"?
Why?
Mike?
Friends don't lie.
Snow Ball?
No?
A Friend?
Papa?
Bad.
Bad.
Mike.
Mike.
Mike.
Promise?
Goodbye, Mike.
No more.